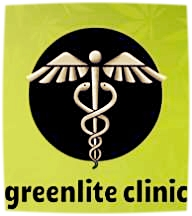 (PRWEB) May 01, 2014
Known as one of Michigan's most dominant specialists in the field of alternative medicine, the GreenLite Clinic has been providing medical marijuana certifications to qualifying Michigan medical marijuana patients since 2009. Solidifying its role as the Wolverine State's first-ever incorporated alternative health facility, this Troy location is not only one of the largest practices in Oakland County, but it is also the oldest.
While this compassionate facility emphasizes individualized practices pertaining to cannabis as an alternative medicine, the GreenLite Clinic also features a multitude of varying support services that directly address a wide variety of health complications. While the GreenLite Clinic provides inquiring and current patients with the practices of medical marijuana evaluations, medical marijuana recommendations and medical marijuana certifications, this Troy healthcare location also features wellness-centered practices such as muscle adjustments and additional practitioner referrals.
However, ground-breaking healthcare solutions are not the only innovation provided by this compassionate Michigan physician's office. The GreenLite Clinic is responsible for developing what is known as a Gold Standard Certification Program – a certification opportunity that affiliates with the Michigan Cannabis Attorney's Network. Recognized as the first of its kind, the GreenLite Clinic was one of the very first members of this distinguished organization, as well as an integral player in laying the program's groundwork.
Today, the city of Troy has been referred to as one of the most dynamic and easy-to-live-in cities throughout Michigan. With some of the finest educational institutes in the state – both parochial and public – this area certainly sets itself aside from the rest of Michigan. The city is a piece of paradise that provides prospective residents and life-timers alike with pleasant and elegant walking paths, appropriately equipped parks, magnificent historic homes and numerous "Mom and Pop" localized shops.
The GreenLite Clinic consistently aims to effectively alleviate the chronic or debilitating health complications that are experienced by Michigan medical marijuana patients, a promise that goes far beyond the first doctor's visit. With aspirations of eventually opening up a chain of GreenLite-coined healthcare clinics, this Troy alternative healthcare location wishes to further provide an expansion of legitimate medical practices.
Boasting a determined group off staff members, the GreenLite Clinic is a great example of what an alternative certification clinic should represent. Legitimacy, professionalism and compassion can be found within every conducted practice. Please note that once a patient has been deemed approved by this Troy location's licensed physician, the GreenLite Clinic's staff may assist patients in the process of obtaining a Michigan medical marijuana card.