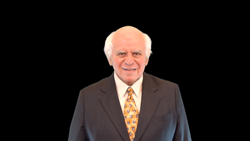 Telemarketing is a great example of 'division of labor' that every successful sales person should use.
Scottsdale, AZ (PRWEB) April 30, 2014
Fidel Communications Co. pioneered the use of telephone marketing to arrange appointments with decision-makers. The company hires and trains personnel to perform the preliminary prospecting function that most sales people avoid or do reluctantly. "Sales people," says Stan Fidel, "enjoy talking directly to decision-makers, whether on the phone or face-to-face. Hardly anyone likes the process of finding appropriate people to talk to, especially in today's voice-mail and email environment."
The Power Prospecting System™, created by Fidel, originally utilized software called Marketfax which allowed the user to create a series of 3 letters that were printed at one-week intervals, followed by a notice to call the company. The combination of 3 letters followed by a phone call made the process a "warm" call rather than a cold one. The system then evolved to just one pre-approach letter and a follow-up call using Telemagic software, and currently uses email and the WebDialing program, which allows telemarketers to make 60 calls or more per hour with no stress.
Fidel Communications differs from most consultants in that the company actually implements its marketing programs, thus assuring proper completion. "Although there are many good consultants," Fidel states, "the problem is their clients are not always good at making needed changes. The Power Prospecting System allows its clients to keep doing what they do already, just with more good prospects." The company places ads for telemarketers, establishes a pay scale, screens and evaluates the responses, selects the best candidates, trains them to perform to its standards, and provides follow-up coaching. Through the years, clients who are mostly individual, successful financial advisers, have added millions of dollars in additional sales revenue and commission.
Stan Fidel has recently adapted The Power Prospecting System™ to The Power Prospecting Workshop™. He has given the workshop to several New York Life Insurance groups already. The agents have responded very enthusiastically. He is also developing an online version to make his unique training available to more individuals and entrepreneurs.
About the company: Fidel Communications Co. Inc. is located in Scottsdale, AZ. Fidel Communications has created over 600 telemarketing and telesales programs in the last 35 years. Stan Fidel is the author of "Start-Up Telemarketing," originally published by John Wiley and Sons. The book has also been translated into Italian and sold there. Fidel has spoken at The Million Dollar Round Table, the Direct Marketing Club of L. A., the Sales and Marketing Executives of L. A. and many other venues. He has also given numerous workshops and seminars on the subject of telemarketing and telesales.