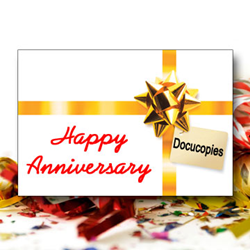 Picking up [sales tax[ was an easy decision and keeps us competitive.
SAN LUIS OBISPO, CALIFORNIA (PRWEB) April 29, 2014
This month Docucopies.com celebrates the second anniversary of opening their West-Coast production facility, a significant expansion to their business which has spurred huge growth and solidified their position as the nation's leading digital color printing company.
For over a decade the company has provided low-cost color copies and other digital printing services to customers of all sizes across the nation. California has long been the single biggest state for sales volume, but the four business day shipping time limited the potential for growth. This spurred them to open the facility in San Luis Obispo, where nearly all of California enjoys free one-day shipping.
Because they have a physical presence in the state, the company is legally obligated to pay sales tax for orders being delivered in California. For the last two years, Docucopies has paid the sales tax for their California customers and plan to continue doing so indefinitely.
"Online shopping has always gotten a boost from the fact that in most cases sales tax is not applicable," says Marketing Director/Vice President Jeff Corbo. "Picking up that portion of our customers' bill was an easy decision and keeps us competitive."
For more information on Docucopies.com and their digital color printing services, visit them online at http://www.Docucopies.com or call (877) 222-4842.