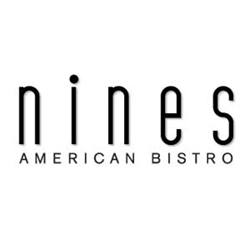 Mequon, WI (PRWEB) May 09, 2014
nines, a public bar and restaurant in Mequon, WI is now known as nines American Bistro, and is set to debut a new menu that will feature steaks and seafood, plus a half-dozen seasonal, locally-sourced entrees along with sandwiches, entrée salads and house-made desserts. The restaurant has recruited some new culinary talent from some of Milwaukee area's top restaurants to create the more traditional fare.
"We're still 'nines' but we decided to tweak the name to nines American Bistro to signal a shift in our approach, an evolution that aligns more with market demand," said nines' Manager Jason Wedner. "In a nutshell, there's no real secret about what people want. Great steaks & fresh seafood. American fare, prepared with a flair."
Several interior design modifications have softened the restaurant's expansive dining space, but the restaurant's primary shift is with its new menu; the result of taking their guest's feedback to heart. Steaks are a big part of the plan "Our way of perfecting steaks is a great example of combining tradition and innovation," said new Executive Chef, Scott Klenke, about nines highly guarded approach to preparing some of their steaks and chops. "We use Certified Angus Beef that's a grade above our competitors. After that, well, our kitchen enjoys debating what part is most responsible for the magic in our new process. I'm not at liberty to comment further."
While nines American Bistro is a public bistro restaurant, it is actually a part of The River Club, the private country club that recently underwent a $13 million dollar transformation and is located between Highland and Freistadt roads in the Ville du Parc neighborhood. nines is also adding a limited menu that will be available until 11:00 p.m., Tuesday through Saturday in nines' contemporary sports bar and upholstered lounge area.
For nines American Bistro's new menu go to http://www.ninesmequon.com.
nines will continue to offer their popular full service Champagne Sunday Brunch (19.95 adults, 9.95 for kids under 13, under 6 free). Considered by many as one of the best brunches in Mequon, the meal features free champagne and mimosas. The restaurant will also continue to host their pasta and pizza buffet on Tuesdays (taco and nacho buffet during summer) for $13.95 adults, $5.95 under 13, under 6 free) and offer a Wednesday wine special that include half-price on bottles of wine priced under $60 and $30 off on bottles over $60.