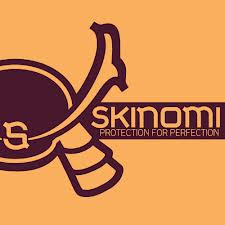 We want our customers not only happy to see that that received a quality product but we also want them to feel as if they are using the best protection in town
Los Angeles, Ca (PRWEB) April 29, 2014
The recent announcement of the Galaxy Tab 4 series, which includes the Tab 4 7.0, Tab 4 8.0 and the Tab 4 10.1, will see Skinomi design screen protectors as well as full body skin protectors for each model. A total of 24 different designs, 8 designs for each, which will include each of their signature skins such as the Carbon Fiber series, the Wood series and the Brushed Metal series. "We take many factors into account when designing our products," said James Cooper, COO of Skinomi LLC. He went on to say, "We want our customers not only happy to see that that received a quality product but we also want them to feel as if they are using the best protection in town. That is why, unlike most of our competitors, we design our products to offer edge-to-edge protection."
The Wi-Fi version for each of the Tab 4 7.0, 8.0 and the 10.1 models will be releasing starting May. It appears that Samsung is looking to build on the success of the Tab 3 series by making the Tab 4 series more affordable at launch. On top of the price decrease, Samsung also decided to continue the trend it started with the Galaxy Note 3 by using a Faux Leather design (minus the fake stitching) over the traditional plastic body we have come accustomed to seeing from Samsung tablets. The more stylish and wallet friendly tablets can be preordered from vendors online for $199.99 (Tab 4 7.0), $269.99 (Tab 4 8.0) and $349.99 (Tab 4 10.1). To complement the release date set by Samsung, Skinomi is targeting a May 2nd release for all of their Galaxy Tab 4 protectors.
Cooper also confirmed that the Samsung Galaxy Tab 4 7.0 screen protector, Samsung Galaxy Tab 4 8.0 screen protector and the Samsung Galaxy Tab 4 10.1 screen protector are currently available for preorder on Amazon. Customers can also preorder full body skins for each respective tablet. Each Skinomi kit includes the protector of choice, 1 bottle of installation solution, a microfiber cleaning cloth and a set of detailed instructions. All Skinomi products are backed by "The Skinomi Guarantee" which offers lifetime warranty replacements.
Cooper ended our interview with, "We owe a lot of our success to our loyal customers. We would not be where we are without them. In honor of that, we have started Bi-Weekly giveaways through our social media pages like Facebook and Twitter in where we give away some pretty neat prizes. Anyone can enter and there no purchase necessary. We just want to give a little back to our fans and followers for being great over the years." Word from Skinomi is that orders always get processed in the order that they are received. Samsung Galaxy Tab 4 enthusiasts can place preorders for Skinomi protectors through Amazon or directly through Skinomi.com.
About Skinomi, LLC
Founded by gadget aficionados in order to come up with better ways to keep gadgets protected, Skinomi has quickly become a "name brand" in the world of cell phone accessories with their quality protectors and unique skin designs.