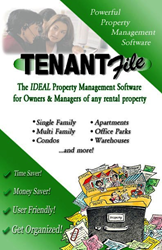 Prospects are looking for commercial property that is available right now, not a listing that is old or sold and hasn't been removed from its listing. We want to save the clients time by providing only fresh listings and removing them after a short period
Austin TX (PRWEB) April 29, 2014
The three domain names flagged for development are 'Commercial Buildings Available' 'Business Space Available' and 'Building Sites Available'. All domains are 'dot com', the most recognized and primary domain extension in the world. Having domains with relevant keywords increase recognition and help with search engine optimization for optimal ranking with Google, Bing, and Yahoo.
For the 'Commercial Buildings Available' website, the focus will be on the sale of commercial property, such as office parks, warehouses, shopping centers, and storage facilities. The domain 'Business Space Available' website will focus primarily on rental space for commercial property, such as available office leases, business property, and other business related rental property. The 'Building Sites Available' website will list commercial property that is for sale, ready for development and zoned for commercial building.
Wayne Gathright, president of W G Software Inc., which owns the Tenant File application stated "We are happy to add these new domains to our ever-growing list of 'available' websites". He continues, "Prospects are looking for commercial property that is available right now, not a listing that is old or sold and hasn't been removed from its listing. We want to save the clients time by providing only fresh listings and removing them after a short period of time."
Other websites owned by the Tenant File include 'Real Estate Available', 'Rental Homes Available', 'Apartment Rentals Available', and 'Vacation Rentals Available'. The company also owns a large number of domains related to the property management software industry. All of these sites are in stages of development in hopes of providing ever expanding services to the real estate sales and rental property industry.
About the Tenant File
The Tenant File is a software solution for owners and managers of rental property. It offers comprehensive features for large or small managers, for single-family homes, multi-family, commercial rental property and apartments. With a one-time pricing structure, the Tenant File is one of the most popular software products for landlords on the market. To see a video of the Tenant File please visit http://www.tenantfile.com/TFVideo/Tenant%20File%20Brief%20Overview.html