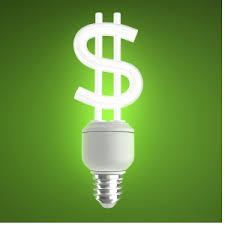 Mt. Sterling, KY (PRWEB) April 29, 2014
Kentucky weather is highly variable, so having a reliable and efficient HVAC system is an essential. Without an efficient heating and cooling system, Kentucky residents will experience high energy bills as summers are very hot and humid, and winters are extremely cold. By taking advantage of a Geothermal Savings Calculator, homeowners can see how they are spending their money on heating and cooling costs, and what type of savings they could enjoy with an energy efficient geothermal HVAC system before summer arrives.
With Home Comfort Geo's Geothermal Savings Calculator, homeowner's heating and cooling system type will be taken into consideration, as well as monthly spending on energy costs in each season of the year. Homeowners who were previously spending too much on Mt. Sterling AC service and cooling costs experienced significant savings and superior humidity control with geothermal cooling. Temperatures are milder now than they are during the remainder of the year, so Home Comfort Geo urges Mt. Sterling residents take advantage of this season to make an upgrade to their home's heating and cooling system.
Homeowners can visit http://homecomfortgeo.com/savings/calculator to calculate their savings when switching to a geothermal system, and http://www.homecomfortgeo.com/locations/kentucky/mt-sterling-ky.php to find a geothermal dealer in the area.
About Home Comfort Geo
Home Comfort Geo is the leading source for geothermal statistics, technology, and innovation. Our dealers proudly serve residents throughout Illinois, Indiana, Kentucky, and Missouri.