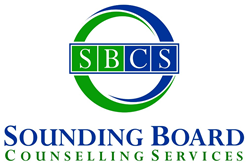 Accept the feelings that come---whatever they are.
Toronto, Ontario (PRWEB) April 29, 2014
It has been twenty years since the death by suicide of Nirvana front man Kurt Cobain. Suicide continues to be a matter that many families cope with, but also tends to be a taboo subject spoken about in hushed tones.
According to the Stats Canada website: "Suicide ranks second as a leading cause of death for people aged 15 to 34" (http://www.statcan.gc.ca/pub/82-624-x/2012001/article/11696-eng.htm). There are many strategies regarding suicide interventions and prevention, but what about those who are affected when a loved one dies by suicide? Any death of a loved one can result in a flood of mixed emotions: sadness, guilt, shock, anger, etc. Death by suicide can cause these emotions to be a greater intensity as well as often creating more questions than answers.
Here are some strategies for coping when a loved one takes their own life:
1) Accept the feelings that come---whatever they are. It is normal to feel angry, guilty, afraid, confused, numb, or any other feeling. Fighting or denying these emotions will often lead to secondary emotions, such as anger, guilt or fear. Sound familiar? Facing emotions and allowing them to be what they are actually helps them to pass.
2) Allow for time and personal grieving style.---Grieving methods and time tables are individual. It would be nice if there was a timeline on grief, but there isn't. There will probably always be pain when thinking about the death of a loved one, even if many years have passed. People may try to give advice or offer platitudes in efforts to provide comfort, such as "They are in a better place now" or "Don't you think it's time for you to move on?". While they may be well intentioned, it can be frustrating to get such feedback. Try to look at who can offer verbal support, and what other people can offer positive distraction.
3) Seek outside or professional help---Consider joining support groups focused on coping with the suicide of a loved one. They are not hard to find. Being around others who have a similar experience can be very healing. Additionally, seeking one-on-one therapeutic counseling provides a confidential outlet for grief.
Want to speak to someone about your grief and live in the Toronto or Hamilton, Ontario area? Contact Sounding Board Counselling Services at soundingboardonline.com to schedule a counselling appointment.