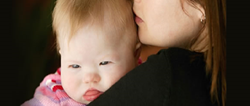 As M&L writes, if your child has been diagnosed with a mental illness or disability, the doctor most likely used the guidelines in the DSM to arrive at that diagnosis.
Washington, DC (PRWEB) May 02, 2014
M&L Special Needs Planning, LLC is a Washington, D.C.-based company that specializes in helping families with special needs secure financially stability, happy and productive futures for their loved ones with disabilities. As a part of their commitment to ensuring that their clients have access to the tools and information needed to make informed decisions, these financial and life planning experts recently published a blog that examined the changes to the DSM-5's definition of Autism Spectrum Disorder. The company presents this discussion in an attempt to explain exactly what the DSM-5 is, how it is used, and the ways in which the changes to the definition of ASD can potentially affect individuals with the disorder.
What is the DSM-5, and how is it used?
According to M&L, the DSM abbreviation stands for The Diagnostic and Statistical Manual of Mental Disorders'. This manual, which is published by the American Psychiatric Association, is used to provide information on all categories of mental health disorders. The DSM-5, which was released in May of 2013, is the fifth and latest version of this manual.
In addition to being a handbook for information, the DSM is also the "authoritative guide to the diagnosis of mental disorders." As the DSM-5's website states, the manual "contains descriptions, symptoms, and other criteria for diagnosing mental disorders. It provides a common language for clinicians to communicate about their patients and establishes consistent and reliable diagnoses that can be used in the research of mental disorders. [_Special Needs Planning_ ]
As M&L writes, if your child has been diagnosed with a mental illness or disability, the doctor most likely used the guidelines in the DSM to arrive at that diagnosis.
How Has the Definition of Autism Spectrum Disorder Been Changed in the DSM-5?
As M&L mentions, the latest edition of the DSM came with an "updated" definition of Autism Spectrum Disorder. Quite simply, this new definition took a number of disorders that had previously existed as stand-alone conditions and folded them under the umbrella term Autism Spectrum Disorder (ASD). All of these disorders are now on a spectrum, with a clinician identifying the level of severity.
As well, changes were made to the way that ASD is diagnosed: "under the new criteria, individuals with ASD must show symptoms from early childhood, even if those symptoms are not recognized until later. This is an important change from earlier criteria, which was geared towards identifying school-aged children, but not as useful in diagnosing younger children." This change is intended to encourage earlier diagnosis, but also to provide a diagnosis safety net in case the symptoms aren't recognized early on.
M&L directs readers to the NIH's website for a more detailed explanation of the changes.
How Can This Affect My Family Member with ASD?
According to M&L, everyone that has anything to do with diagnosing, treating, and researching a condition or illness heavily relies on the DSM. The manual is even relied on by those who provide medical insurance, funding, and services related to that illness. In short, changes to a DSM definition can affect whether or not an individual with a condition will be diagnosed as such – and it is this diagnosis that will determine whether an individual will receive services or funding.
M&L notes that critics of the changes raise the concern that the new definition of ASD may mean that individuals who had previously been diagnosed may lose that diagnosis, and with it the much needed services and funding. Critics have also expressed concern that the new methods of diagnosis may also mean that individuals with the disorder may get left behind.
The special needs planning company states that parents of a child with any of the above conditions may be affected by these changes to the DSM. However, they also state that it is important to keep in mind, that the DSM-5 also includes a note that "individuals with a well-established DSM-IV diagnosis of autistic disorder, Asperger's disorder or pervasive developmental disorder not otherwise specified should be given the diagnosis of autism spectrum disorder."
Latest News on the DSM-5 Changes to ASD
Despite that fact that is has been almost a year since the release of the DSM-5, the Interagency Autism Coordination Committee (IACC), a federal autism panel, has recently raised concerns about the new definition. According to an article published in Disability Scoop, the committee said "many unknowns remain regarding who will be flagged and how under the new DSM and what it will mean to be classified under the updated diagnosis." The IACC cautions clinicians to be careful when using the new criteria to diagnose, stating "the new diagnostic criteria have not yet been rigorously tested in young kids, adults, and individuals from various ethnic populations."
In light of these concerns, the National Institute on Health is now seeking public comment, "urging stakeholders to speak up about implications they are seeing stemming from the revised Diagnostic and Statistical Manual of Mental Disorders. " Please visit the NIH website to leave a comment, or for more information.
M&L Special Needs Planning. LLC is devoted to ensuring that all families and individuals with special needs have access to information that is current and relevant to the special needs community. Through providing important information on topics that are relevant to individuals with disabilities and their families, these certified financial planners ensure that their clients and families and families with special needs have access to the tools and resources to plan happy, healthy and prosperous future. Those wishing to learn more on this topic and others can visit the M&L Special Needs Planning. LLC website to read the blog in full, and are encouraged to contact them for more information.