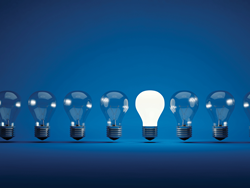 Altibase's hybrid in-memory database allows students and faculty to have immediate access to virtually all information and changed data through a simple user interface.
Greater New York City (PRWEB) April 29, 2014
Altibase's in-memory database is widely known as a frontrunner for online enrollment systems where mass concurrent logon attempts and changed data must be reported in real-time. Its latest milestone is with a top 5 national university in Korea, Chungnam University. Chungnam University has 74 sister-affiliations worldwide with its US presence at University of Illinois and State University of New York at Stony Brook.
Chungnam University signed its agreement to adopt Altibase's hybrid database, ALTIBASE HDB to implement its entire mobile campus communications platform into one unified database management system. It chose Altibase's hybrid database because of its ability to handle all real-time data processing needs in-memory while being able to store historical data on-disk. ALTIBASE HDB has both a RAM component and physical disk component in a single database.
"Altibase's in-memory database will enhance every aspect of our campus processes through limitless mobile access. In addition to course enrollment, school activities and curriculum-oriented actions, our mobile administration system will scale with the growing demands of student and professor communication. I am confident that Altibase's past record of success in education and support will help our university by implementing and executing on the world's most advanced mobile campus." – Mr. G.C. Lee, Director of IT Infrastructure, Chungnam University
The new mobile campus will be highly flexible. It works on any mobile device, tablet and PC's with access to both native apps and web based applications. Altibase's hybrid in-memory database allows students and faculty to have immediate access to virtually all information and changed data through a simple user interface.
"Altibase is proud to again be at the forefront of in-memory database management systems that help connect students, professors, faculty and data at leading academic institutions. We are deeply passionate about helping students worldwide. Chungnam University's dedication to cutting-edge solutions is an immeasurable testament to the betterment of education through technology. We are proud to be a core part of their leadership and vision." --Chris Chung, CEO of Altibase Inc.
The future is in the hands of our youth and Altibase is wholly dedicated to position all institutions with their associated IT infrastructure needs – connect, collaborate, communicate.
For more information on Altibase HDB please click here.
For more information on Altibase's Database Donation Program please click here.
About Altibase:
Altibase is the pioneer of in-memory databases with its beginnings 22 years ago as a government-sponsored research initiative. ALTIBASE HDB is the only hybrid database management system of its kind. With offices around the globe, Altibase provides legendary 24x7 support.
For more information, contact Altibase at +1-888-837-7333, or email us at pr(at)altibase(dot)com,
Please visit: http://www.altibase.com for detailed information on all of Altibase's products.
Altibase, ALTIBASE HDB is a trademark of ALTIBASE Corp., registered in the U.S. and other countries. MOVE, HybridDB, HDB and 1+1=1 are trademarks of ALTIBASE Corp. Altibase products are covered by patents and patents pending. Intel is a registered trademark of Intel Corporation in the United States and other countries.