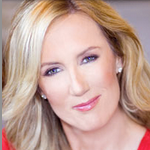 Miami, FL (PRWEB) June 12, 2014
Coach Wendy Stevens, multiple 7-figure internet entrepreneur, leading expert in online guerrilla marketing and two-time Amazon bestselling author, trains and mentors entrepreneurs and existing business organizations to become more successful by utilizing the power of BANK™ enhanced sales methodology. As a former Sandler Sales trainer herself Coach Wendy Stevens achieved multiple 7 figures as the number one leader in her industry. Her fast-paced, authentic speaking style inspires audiences to achieve significant improvements in their sales to grow their businesses as she prepares them to implement her practical strategies and tactics.
Play the BANK™ Code game crack your code here http://www.PlayBankCode.com/enroll
During her 25+ years in the sales and marketing industry, she has led thousands of entrepreneurs to success through her unique combination of motivation, traditional success coaching and proven tactical methodology in sales and marketing. Recognized as one of today's elite female online marketers and sales trainers, Wendy specializes in Video SEO and social media in marketing strategies combined with cutting edge BANK™ Sales Training to achieve a competitive advantage in today's marketplace.
As a former All American, MVP and NCAA National Champion and Division I Lacrosse Coach, Wendy has leveraged her experience to build the proven basic principles of success that hold true both on the playing field and in the business arena. To learn more about Wendy, visit CoachWendyStevens.com.
On Saturday, June 14, during the Peak Potentials Guerrilla Business School Supercourse training in Orlando, Florida, Wendy will for the first time reveal synergistic strategies and tactics using BANK™ Methodology for combining effective business communications by cracking the personality codes with BANK™ to deliver the right message to the right people at the right time. By delivering business presentations in the way best received by that audience, marketers can skyrocket sales and find customers racing to purchase their products or services. Increases in sales of as much as 300% have resulted from application of these guerrilla BANK ™ Sales Training strategies. You will not want to miss Wendy Stevens's high-intensity presentation.
The Guerrilla Business School Supercourse, presented by Peak Potentials Master Trainers and other millionaire business owners, is being held from June 12-14. The Supercourse accelerates the learning curve for entrepreneurs and business owners, teaching them maverick marketing secrets, street-smart financing ideas, win-win sales strategies, guerrilla negotiation tactics and much more in this three-day event. To register and ensure you seat at Coach Wendy Steven's guest speaking appearance, visit http://www.PeakPotentials.com.