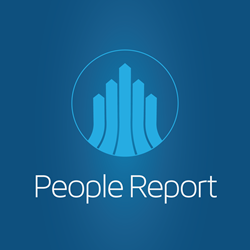 Dallas, Texas (PRWEB) April 29, 2014
People Report, a TDN2K (Transforming Data Into Knowledge) company, released in partnership with Castlight Health, the results of an extensive study into the impact of health care reform as it pertains to the restaurant industry. The People Report 2013 Health Care Reform Update reports on data from the nation's best-known restaurant operators. When comparing data from the same study conducted in 2012, several significant changes were noted, including the way restaurant brands are responding to health care reform. However, an area in which there has been no change was in restaurant companies mentioning rising costs as their main concern related to the effects of the Affordable Care Act. In fact the same percentage of companies (93%) said they expected their health care costs to increase as a result of this legislation. The average health care cost increase expected by restaurant companies is 25% for 2015.
The People Report 2013 Health Care Reform Update also revealed a stark contrast in how restaurant companies planned to handle offering coverage. At the end of 2012, only two-thirds of restaurant companies planned to offer coverage to all employees defined as eligible under the Affordable Care Act while one-third said it would opt to pay penalties rather than cover some employees. However, at the end of 2013 almost all companies surveyed plan to offer health care to all eligible employees.
"Our research also indicated that this year more companies are already complying with the new requirements even though the employer mandate has still not been enforced," said Victor Fernandez, Executive Director of Insights and Knowledge for TDn2K. "Two out of every three restaurant companies said their health plans for 2014 are considered affordable for their employees according to the law's guidelines, compared with only 41% a year ago. Almost 80% of the companies said their plans provide qualifying coverage to their employees as defined by the law, compared with only about 60% of the companies in 2013."
People Report is a TDN2K company focused on providing service-sector human capital and workforce analytics. In order to learn more, please visit http://www.tdn2k.com. If you would like to arrange an interview or receive the full report, please email Sarah Atkinson at sarah.atkinson(at)tdn2k(dot)com.
About TDN2K
TDn2K (Transforming Data into Knowledge) is the parent company of People Report, Black Box Intelligence and White Box Social Intelligence. People Report provides service-sector human capital and workforce analytics for its members on a monthly basis. Black Box Intelligence provides weekly financial and market level data for the restaurant industry. White Box Social Intelligence, currently in beta, will deliver unparalleled consumer insights. Together they report on over 30,000 restaurant units, one million employees and 40 billion dollars in sales. They are also the producers of two leading restaurant industry conferences: Summer Brand Camp and the Global Best Practices Conference, each held annually in Dallas, Texas. Learn more at http://www.tdn2k.com.