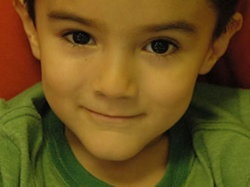 SmartTutor was built "industrial strength" and remains a leader in educational technology."
Fort Lauderdale , Florida (PRWEB) April 30, 2014
SmartTutor.com, a South Florida-based reading and math software publisher (http://www.SmartTutor.com), announced today that the company's online Education Program was awarded the prestigious Best Educational Software Award (BESSIE) from the ComputED Learning Center. Smart Tutor received the BESSIE Award in both Early and Upper Elementary Reading/Math Website categories.
The BESSIE Awards target innovative and content-rich programs and websites that provide parents and teachers with the technology to promote educational excellence. Winners are selected from titles submitted by publishers around the world. The awards truly highlight the best in educational software.
"Grateful and honored is how we feel here at SmartTutor.com when it comes to receiving these BESSIE awards," stated Robin Baker, President of SmartTutor.com. "SmartTutor.com was built on the highest standards of user-interface design principals, national education standards, and world-class computer-based learning development standards. Winning awards is a testiment to the valuable work our team has produced for children and families around the world for more than a decade. SmartTutor was built "industrial strength" and remains a leader in educational technology."
SmartTutor's Education Programs include research-based reading and math programs that provide assessment and individualized instruction. The program provides children with the customized tutoring they need at home in order to maintain, improve or advance their academic ability, whether they are homeschooled or are enrolled in traditional school. With SmartTutorTM parents are able to afford an award-winning tutoring program without the high costs, scheduling, and traveling associated with traditional tutoring. Parents can view their children's progress from any computer ensuring a cohesive approach to managing and monitoring academic progress. All Smart Tutor lessons are aligned with the National Common Core Education Standards (CCS). Smart Tutor seamlessly and automatically assesses children to determine their appropriate skill levels (for free during our trial period), establishes their individualized instruction plan and program, and monitors their progress.
There are no downloads or installations required for this web-based program and it can be set up in minutes by parents or tutors at home. Parents, tutors and children do not need training to use the program. The system is easy to use and all learning content and customer support is "on demand." Phone and email support is available free of charge.
About SmartTutor.com
SmartTutor.com provides parents with web-based math and reading curriculum that supports learning via targeted instruction. SmartTutor's math and reading software includes tools that help parents seamlessly provide assessment, differentiated instruction and monitoring. Based in Fort Lauderdale, FL, SmartTutor.com can be found at http://www.SmartTutor.com. A 14-day free trial offer includes the full program as well as a free skills assessment for every child. Smart Tutor Online flashcards for Special Education and ESOL education can be found free of charge at http://www.MyFreeFlashcards.com.