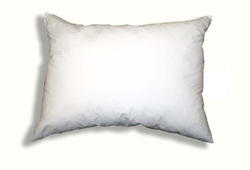 All of these items were handpicked by the staff because we stand behind them not only as sellers of the items, but as customers.
Evansville, IN (PRWEB) April 29, 2014
E-commerce luxury bedding retailer ExceptionalSheets.com is announcing another week of special savings for customers with deep discounts on a collection of hand-picked favorites from their staff. The Evansville, IN-based company is offering these discounts on their list of special products as well as a complimentary hypoallergenic down alternative pillow with any order over $50. These specials close out a month of sales aimed at rewarding their customers for their continued loyalty.
During the week of April 28 through May 4, the company will be offering 25% off all of their Staff Pick items, which is a group of products that are personal favorites of the ExceptionalSheets.com employees.
"Our staff members are not only employees of this company, but we've all become customers as well," said Kyle Schmidt, Business Development Associate for ExceptionalSheets.com. "All of these items were handpicked by the staff because we stand behind them not only as sellers of the items, but as customers," Schmidt said.
The list of Staff Favorites includes Egyptian Cotton products, like sheet sets in 1000, 1500 and 650 thread counts in all sizes and 6-piece sets of 900 GSM Towels. Also included in the list of products is the company's line of USA-made mattress pads, as well as the Sleep Defender EZ3 Mattress Protector. To receive the discount, customers will need to add any of the items from the Staff Picks list into their shopping cart and use the code PICKS414 at checkout on the company's website.
"We want everyone to share the great experience that we've all had with these luxury items," said Schmidt.
The company is also offering a complimentary hypoallergenic down alternative pillow to all customers who have orders that total over $50 by using the code FPAPRIL at checkout.
"Our customers have come to expect not only the finest customer service with the highest quality luxury bedding products from Exceptional Sheets, but also these types of sales that are a way to give back to the people that keep us in business," Schmidt says. "We have had such a great reaction to these weekly deals that we plan to continue them for the rest of 2014 to keep the savings coming to our loyal customers," he said.
About ExceptionalSheets.com
Exceptional Sheets is an American Veteran owned company out of Evansville, Indiana and features Egyptian cotton sheet sets, mattress pads, duvet covers, comforters, pillows and pillow cases. Daily deals are featured each day of the week for those customers interested in the lowest possible prices on the finest luxury linens in the world. To take advantage of daily offers, current or future customers should visit their website or call the customer support line at 1-800-977-7433.