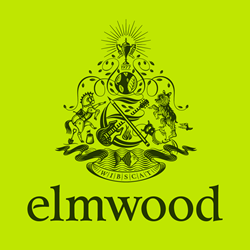 "We're bringing brand design that sells to the world's biggest market." - Jonathan Sands, founder and chairman of Elmwood
New York, NY (PRWEB) April 30, 2014
Elmwood, the brand design consultancy named "The World's Most Effective" four of the past five years by the Design Business Association, has put two former industry chieftains at the top of its effort to expand in the U.S. Stephen Gatfield, former CEO of Lowe Worldwide, and Robert Petisi, former president of Saatchi Worldwide Promotions, will act as non-executive directors and lead global strategy and U.S. business development, respectively.
Founded in Leeds, UK, in 1977, Elmwood has earned a reputation for performance at retail – something not guaranteed in the design world. The company is behind the surge of such iconic brands as Durex and Schweppes, and is known for dramatically expanding the customer bases for product categories. For example, Elmwood's revamp of Durex increased sales by more than £19 million and market share by more than 35%, while opening up a new £40 million category with new varieties. And Elmwood's creation of the Wal-Mart Great Value brand in the U.S. sparked the trend toward high-design, high-value private label brands.
"We're bringing brand design that sells to the world's biggest market," said Jonathan Sands, founder and chairman of Elmwood. "Accountability is the new ethos, and we meet the standard with design that's proven to perform better at retail. With Steve and Bob as directors, we have added vision and outreach to an exciting product."
Gatfield has run several of the most prominent agencies in the marketing business. Former Global CEO of Lowe and Partners and Co-Chairman of Naked Group, he was also COO of Leo Burnett. Petisi has built and run successful agency, content and Internet businesses throughout the marketing and management fields, and has both tremendous experience and connections throughout retail and CPG marketing. He was CEO of Marketing Corporation of America and president of Saatchi's Howard Marlboro Group, and ran the DBM division of Thomson Reuters.
"Elmwood has broken ground in the science of visual motivation, and married that with creative excellence," said Gatfield. "Clients see the results in sales. Particularly in retail environments where design has to carry the full weight of brand communication, Elmwood gets people to pull products off the shelf."
"Elmwood understands shoppers and retail much better than brand consultancies," said Petisi. "Combine that with high-level consulting and top-tier design, and you have an engine built to win at retail."
About Elmwood
Elmwood (http://www.elmwood.com) is the world's most effective brand design consultancy. A bold statement, but true. We've won more DBA Design Effectiveness Awards than anyone else in the history of the scheme, recognition of our work's commercial success. Elmwood began as a small, local agency in 1977, and whilst we now have studios in Leeds, London, New York, Singapore, Hong Kong and Melbourne, we're still very much independent.
We work right across the board from insight and strategy, to creative and design, and can tick off a long list of sectors including retail, government, sport, media, FMCG, B2B and more. Our client list includes some of the world's largest businesses including BBC, Cable & Wireless, Durex, Schweppes and Wal-Mart. Our joint ventures also mean we can offer specialist services in sustainability consulting, industrial design and environmental design.