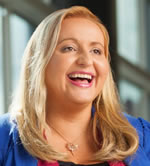 New York, New York (PRWEB) April 29, 2014
Naomi Moneypenny, Chief Technology Officer at Synxi, will lead two sessions at SharePoint Fest - NYC at the Javits Convention Center June 19th and 20th, 2014.
SharePoint Fest is a two day training conference (plus an optional day of workshops preceding the conference) that will have over 70 sessions spread across multiple tracks that brings together SharePoint enthusiasts and practitioners with many of the leading SharePoint experts and solutions providers in the country.
Naomi's sessions include:
11:20 am Thursday - Drive Business Growth with Your SharePoint Investment
11:20 am Friday - Measuring Success in Social & SharePoint
Click here to register for the conference. Use code: MONEYPENNY100 to save $100 on the conference. Register early to receive Early Bird discounts.
About Naomi Moneypenny
Naomi Moneypenny is Chief Technology Officer at Synxi (a ManyWorlds brand) where she leads the development team for the adaptive recommendations & machine learning engine for SharePoint and other social business systems such as Yammer. She is also responsible for the knowledge infrastructure internally for the organization. Prior to ManyWorlds, Naomi served as a senior business & IT strategist at the Royal Dutch/Shell Group. Naomi developed advanced business strategies for global business units and worked on overall Shell technology forecasts & knowledge management strategies. Before moving into the energy industry, Naomi was senior production editor at recognized blue chip business publisher, Euromoney PLC. There, while redesigning processes, she implemented one of Europe's first Intranets, for which she won the U.K. Director's Award. Naomi's formal education includes a graduate degree in Astrophysics from the University of London, as well as executive programs in strategy and M&A from Northwestern's Kellogg School of Management. She holds over 20 patents in the area of adaptive systems and is a frequent speaker at international events on enterprise social & collaboration, predictive analytics and business growth from innovative technology.