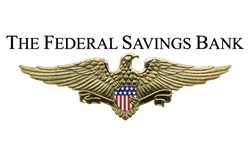 enterprises have helped many Americans finance a home via a low-rate mortgage.
Chicago, IL (PRWEB) April 29, 2014
Some proposed reforms to home loans may make it harder to obtain a low cost mortgage, but The Federal Saving Bank thinks that this isn't necessarily a bad thing.
Several popular aspects of home loans could be on the chopping block, including mortgages guaranteed by Fannie Mae and Freddie Mac and even 30-year fixed-rate loans. These proposed reforms, which were the product of Sens. Tim Johnson, D-S.D., and Mike Crapo, R-Idaho, are aimed at reducing government involvement in the housing market. Although the two government-sponsored enterprises have helped many Americans finance a home via a low-rate mortgage, some say their involvement helped start the housing downturn and led to higher taxes resulting from the GSEs' bailout.
Those fears have been met with concerns that the private mortgage market will exclude many previously eligible borrowers as it attempts to mitigate increased risk by raising rates. However, the New York Times reported on April 18th that the increase isn't expected be substantial and borrowers will likely only see a rise of no more than half a percentage point. Additionally, the reforms propose the creation of a new Federal Mortgage Insurance Corporation to replace the GSEs, thereby ensuring that borrowers will still have access to affordable mortgages.
In the end, these reforms are constructive and simply trying to stop another housing bubble from forming.
For more information about home loans, contact the Federal Savings Bank, a veteran owned bank.