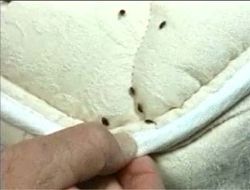 Livonia, MI (PRWEB) May 04, 2014
The co-owners of Pest Masters, Inc., realized that though they have a variety of great services to offer as a Detroit area pest control company and, in spite of having what they thought was a good webpage, people simply were not finding the site easily on the Internet. With that in mind, a website redesign was in order. In the past, phone books were how most people found Pest Masters, Inc., but now they felt it was time to get people to be able to locate their services on the web by updating the website. If people could not find them on the web, they would not be able to help as many homeowners, renters and business owners with whatever pest control issues they might have. They have now redesigned their website, http://www.pestmastersmi.com/. Along with a more contemporary design, changes have been made to the site-wide navigation to help potential and current clients find the information they need faster.
The most significant change, based on requests from site users, is the better visibility of the site making it easier to find information, important updates, articles, and even lessons about bugs for kids. You may contact Thom or Dale via the form online or by phone at 1-800-934-4770 to ask about services or for help understanding of what is offered and what can be accomplished.
For more than 25 years, trustworthy services have been offered with not only courtesy on the phone speaking directly with the owners, but also in person, listening to your needs and responding with quick solutions. They respect your home and business and even remove their shoes at the door! With the new website design, the desire is to meet the needs of both potential clients just researching what is available out there in the business of pest control as well as making it easier for people in the area of Livonia and the areas in and around Farmington Hills, Novi, West Bloomfield, Northville, Plymouth, Canton, and Grosse Isle to reach them for assistance. To see the new site, visit http://www.pestmastersmi.com/.
For more information on the new site:
Thom Thompson or Dale Stepaniak
Owners of Pest Masters, Inc.
30491 Plymouth Road
Livonia, MI 48150
Toll Free: 800-934-4770
Fax: 734-522-4020