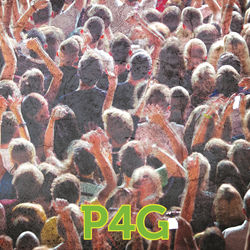 I have been talking to teens and young adults for four decades and I have never seen a generation in such pain.
Hummelstown, Pennsylvania (PRWEB) April 01, 2014
Dawson McAllister took his movement "Prayer for a Generation" on the road to Pennsylvania ... Hope for a Generation was the outcome.
On March 11 almost 200 people gathered at Hershey Free Church in Hummelstown, PA, for an evening dedicated to praying for teenagers and young adults. The event was sponsored by the Dawson McAllister Association with the goal of fostering an intergenerational prayer movement.
Dawson personally encouraged everyone that we should "pray and not lose heart", quoting the Bible from Luke 18:1. Dawson also shared clips from his radio show highlighting the distress that many teens and young adults face today and the obstacles they are up against.
Dawson continued by saying, "I have been talking to teens and young adults for four decades and I have never seen a generation in such pain. It breaks my heart because, for the most part, it isn't their fault. So many have been abused, abandoned, ignored, and left on their own to figure out how to navigate life. In response, our addiction prone culture has pointed them to substance abuse, sex, cutting and even suicide; anything it takes to get rid of the pain. It is our responsibility to do something about it. The first and most important thing we can do is ask for God's help on their behalf. I believe it's going to take a miracle."
A second "Prayer for a Generation" event was held in Orwigsburg, PA at Lighthouse Church on March 12, 2014. Dawson spoke and prayed with over 100 people on that Wednesday night. At both events the people were challenged to make their prayers a weekly habit and were encouraged to start by using a 6-week prayer guide developed by the Dawson McAllister Association. The Prayer Guide helps encourage small groups in how to pray for young men and women.
Dawson encourages everyone to, "Please consider personally praying for this generation, or bringing this opportunity before your local church. We must stand together in helping this generation overcome the many temptations, fears and obstacles that they are presented with every day at home, school and within their communities." Learn more about "Prayer for a Generation" here.
About Dawson McAllister Association
DMA was founded in 1973 by Dawson McAllister. Dawson has been speaking to and on behalf of teenagers and young adults for over 40 years. An author, radio personality and lecturer, he has impacted literally millions of young Americans during his time in ministry. Dawson founded TheHopeLine, the rescue arm of the ministry 21 years ago. TheHopeLine offers a listening ear, encouragement, biblically based advice of clear thinking and right values to callers and chatters from around the globe. TheHopeLine works with 20 vetted strategic partners who offer specific services and resources to a generation in need of assistance.