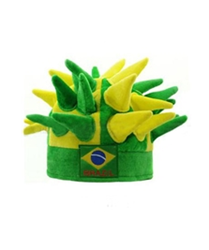 HK, China (PRWEB) May 03, 2014
This site by tidebuy.com is designed in a way that it is not only user friendly but also clearly lets the visitors sample the various items that will be on sale during this period of preparing for the world cup. On the other hand, it goes ahead to give visitors the groups of the Brazil 2014 world cup according to the FIFA schedule. The teams are grouped into eight groups, that is, from group A to H, with four teams in each group.
"We decided to launch this site in order to, among many other things, allow our shoppers get the real picture of who will be taking part in the upcoming world cup in Brazil and that is actually one of the many reasons we also saw it fit to group the teams according to FIFA" said a senior Tidebuy official.
The items that are on sale include world cup clothes for all the teams that will take part in the tournament, various accessories, swimwear, T-shirts and short pants among others. The accessories include hats, bracelets, flags and hats. It is also important to take note that all these items are available in different prices and can be accessed from any part of the world.
The good news to their visitors is that all the above mentioned items are available on offer, something that will definitely allow them buy more at less. The offer will allow shoppers to safe up to 80% off their budgets suppose they shop before the end of April.
Tidebuy international is, on the other hand, known to accept payments from some selected platforms only and therefore any shopper ought to be keen when wanting to make his payments. The accepted payment platforms include Visa, PayPal, MasterCard and Western Union among others.