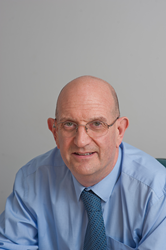 We may see the publication of an ISO 45001 Committee Draft later this year in August.
(PRWEB UK) 30 April 2014
The World Day for Safety and Health at Work was held this week on 28th April. The day, which is organised by the International Labour Organisation (ILO), aims to raise awareness and prevent occupational accidents and diseases globally.
The ILO highlights that;

6 300 people die every day as a result of occupational accidents or work-related diseases, and
317 million accidents occur on the job annually
To help organisations reduce work-related accidents, injuries and diseases ISO is working on a standard that will provide an international framework for occupational health and safety (OH&S) – the future ISO 45001.
Steve Williams, LRQA Deputy Technical Director – is a member of the ISO technical committee developing ISO 45001(ISO/PC 283) – as an external liaison member, representing the interests of the IIOC, whose Chairman is Mike James, Managing Director LRQA.
LRQA is a member of the Lloyd's Register Group (LR) and also participating on PC 283 is LR Energy Business Assurance Manager, Martin Cottam. Lloyd's Register provides independent assurance to companies operating high-risk capital intensive assets to enhance the safety of life, property, and the environment, so helping its clients ensure safe, responsible, and sustainable operations.
"We have recently held a technical committee meeting and I am pleased to report that work is progressing on schedule within the Task Groups up to 1st July," said Williams. "What this means is that we may see the publication of an ISO 45001 Committee Draft later this year in August."
"Though it's still in its infancy, the future ISO standard will provide businesses around the world with a strong foundation to achieve long-term success," said Charles Corrie, Secretary of ISO/PC 283. Read more from Charles Corrie and ISO here.
ISO is currently stating that a first draft of this international standard will be available for consultation in early 2015.
END
Further information about the ISO Standard Revisions is available at http://www.lrqa.com/isostandardsupdate.
Notes to editors
About LRQA
LRQA is a member of the Lloyd's Register group. LRQA is a leading independent provider of assurance services including assessment, certification, validation, verification and training across a broad spectrum of standards and schemes. For Group details see http://www.lr.org/entities.
About Lloyd's Register
Lloyd's Register (LR) is a global engineering, technical and business services organisation wholly owned by the Lloyd's Register Foundation, a UK charity dedicated to research and education in science and engineering. Founded in 1760 as a marine classification society, LR now operates across many industry sectors, with over 9000 employees in 78 countries.