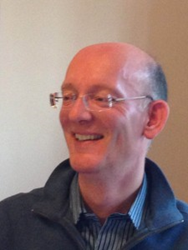 Demand for well-presented and realistically priced property outstrips supply in most areas.
London, UK (PRWEB UK) 29 April 2014
The 2014 "Spring" property market has definitely "Sprung" - and with some gusto. But those looking to make the right move this year need to get organised.
For the first time in a few years, assisted by rising consumer confidence, continued low interest rates, and, let's face it, some nicer weather, demand for well-presented and realistically priced property outstrips supply in most areas. As a result, asking prices are rising rapidly, with agents reporting activity at boom-time levels.
Halifax and Nationwide have both recently released figures showing that "country wide" prices have risen around 9% in the last 12 months alone; some areas have risen less, whilst others, London in particular, have risen by more than double that.
But buyers need to be careful not to get caught up in the fervour and end up spending too much money on the wrong house. Employing a Homesearch Consultant or Relocation Agent will pay dividends.
The Internet has transformed the way that property is portrayed, promoted and even viewed, with video tours, glossy pictures and "street view". However, none of that beats being in the right place at the right time. Estate agents are taking instructions on properties but before adding them to their websites, or even their office window, they phone those people they know to be ready, willing and able to buy. These lucky, or rather organised, people get the opportunity to view ahead of the general public. In many cases, the property will be sold as a result of those few conversations. And of course the property won't have even really reached the market – certainly not the website - so many buyers will "miss out" as a result.
No longer just the preserve of the elite or well-heeled, a Homesearch Consultant will work hard on behalf of the buyer to find the right property at the right price, saving time, anxiety and money. Estate Agents like working with Homesearch Consultants too; they know that by default, they're acting on behalf of highly motivated and able individuals and, as such, will grade them at the most favourable level, granting access to the very best the market has to offer. So employing their services may well unearth a property gem before it goes on the open market, as well as saving money and property search heartache.
Richard Mottley of Sanderling Homesearch is one such Homesearch Consultant, centrally located in Surrey and able to cover all the Southern Home Counties. With over 30 years' experience buying, selling, renting and renovating property across the south of England he can assure a professional, personal and bespoke service.
Call 07769 32 57 58 now for further information, or go on-line to http://www.SanderlingHomesearch.com.