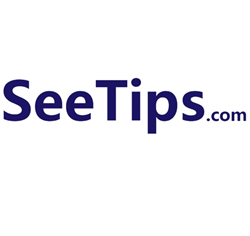 (PRWEB) April 29, 2014
SeeTips.com compares many Sweden watch brands, and announces that Daniel Wellington is the most recommended brand for the people worldwide. (http://www.seetips.com/archives/5972)
Since their launch, Daniel Wellington has quickly established a name for themselves as one of Sweden's most popular watch brands – receiving wide acclaim from top fashion magazines, experts and blogs. The business serves hundreds of thousands of customers worldwide.
"We can see why they have seen their popularity soar so quickly. Their debut watch range, although small, is not only aesthetically pleasing, but also extremely practicable and versatile. By providing one timeless watch face style to start with, they have developed their own niche by providing a range of straps that accompany it – allowing you to change the whole appearance and feel of the watch instantly," a spokesman for SeeTips.com says.
About SeeTips.com
SeeTips.com experts review and recommend popular products from top companies worldwide for the global fans, and the business is well known for its leading marketing strategy. Their experts have been in the industry for many years, and now they present the information in an easy way for its customers effectively to find the exact products they want. SeeTips.com aims to provide people with better products at cost-effective prices. For more details, please visit: http://www.seetips.com/archives/5972.