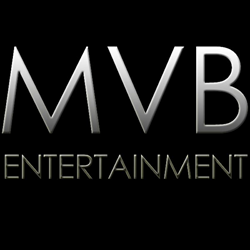 its impressive to see that there are still music companies that will invest in photo shoots, music videos, hair & makeup, wardrobe, choreography, and even studio time
New York, NY (PRWEB) May 01, 2014
MVB Entertainment is a popular New York City based entertainment company that started in 2005.
Since 2005, MVB Entertainment has owned and operated many different businesses; an independent music distribution & recording business, a modeling promotion agency, TV shows, an internet radio station, e-commerce, a clothing company, an event promotion company, and an adult entertainment website.
The CEO of MVB Entertainment, Abdel 'Sosa' Russell, says he has struggled with finding a specific identity and focus for his company since its inception. But it finally became clear to him at the beginning of 2014.
"I've always thought that having multiple businesses that complimented each other was smart and savvy. In the past we've used our models in music videos of our artists and on flyers for our event promotions. We've featured music from our artists on our radio stations, and we've featured all our signed talents on our TV shows and websites."
Sosa goes on to make it clear that it didn't matter how cohesive all his businesses were, he knew he had to find a main focus. For almost ten years, despite several of his operations slowing down, he came to a realization that there were two business operations that consistently remained active. Those two were the recording and distributing of music and working with talented people.
"On New Year's day, 2014, I was amazed at the fact that since we got into the music business in 2007, we've always had singles and albums live on the internet and on CDs. I also realized that I've worked with and managed models, dancers, video hosts, DJs, musicians, etc. It was as if a light bulb went off in my head when I realized that this is what my company and I have been doing, consistently, for almost a decade."
Once he realized this, Sosa said it was clear to him what has been keeping his company going for almost a decade, and it was now even more clear where and what his company's main focus should be, and that was talent development/management and music.
The music and artist development division of MVB Entertainment is MVB Entertainment Music Group (MVBEMG). The label's roster includes a handful of up-and-coming indie artists, local and overseas. They also have contracts with over one hundred different artists who work with MVBEMG behind the scenes, taking advantage of the label's PR and marketing machine and also its music licensing department.
In a time when major record labels have all together given up on artist development, its impressive to see a music company that will still invest in photo shoots, music videos, hair & makeup, wardrobe, choreography, and even studio time for their artists. Add the fact that this company is on the independent music level, and its clear to see why MVB Entertainment is one of the more popular entertainment companies in New York City.