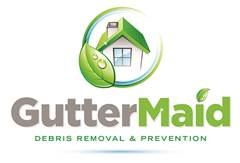 Frederick, Maryland (PRWEB) April 30, 2014
The birds are chirping, the flowers are budding, and nurseries are buzzing with people looking to spruce up their yards. It's happened…spring is here! And with that brings the annual FCAR annual American Home Month charity. Starting back in 1990, FCAR pulled its resources to help a family in need spruce up the exterior of their property. Not only did it help the aesthetics of the neighborhood, but it gave some much needed pride and confidence back to the homeowner. 24 years later the tradition continues. On May 8th 2014, FCAR will pull its resources once again to help another homeowner in need. This year it will be David Young of 5046 Doubs Road in Adamstown, MD. David is confined to his home and receives (3) dialysis treatments weekly.
FCAR could not conquer such a massive project in one day if not for the charitable hands of local Realtors and contractors. Last year over 70 volunteers showed up to help. Many of the projects are completed by Realtors, but there are many specialized projects that require a little more expertise. For these projects many local contractors volunteer their own time and resources. GutterMaid is a local contractor that has volunteered consistently for the past 6 years. This year will be no exception. Owner Jesse Whitehurst says he looks forward to this event each year and is excited to see the final outcome of this year's project.
GutterMaid is a Frederick, Maryland based company that provides gutter cleaning services, and leaf protection installation for the residents of Western Maryland & Northern Virginia. GutterMaid was established as an LLC in 2013. For more information on GutterMaid, please call 301-363-1755, or visit their website at http://www.guttermaid.com.
About the owner – Jesse Whitehurst started in the home construction & maintenance industry over 14 years ago in 2000. He has been successful in many areas of the construction industry including field management, estimating/sales, and office/operations management.