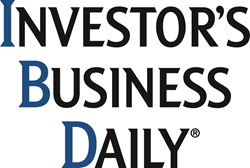 Real Options Masters will also have a booth (#501) and conduct breakout sessions throughout the event. It's shaping up to be a very exciting show. Anyone interested in investing should make plans now to attend.
Cape Coral, FL (PRWEB) April 29, 2014
Real Options Masters™ in conjunction with Investor's Business Daily, a trusted source for financial news since 1984, announced they will be conducting a half-day Mastering the Market stock workshop at the MoneyShow being held in Las Vegas, Nevada.
The Mastering the Market workshop will be held on Monday, May 12th from 11:00 a.m. to 2:00 p.m. at Caesars Palace, 3570 S. Las Vegas Blvd., Las Vegas, Nevada. This workshop is one of the featured training sessions taking place on Monday at the MoneyShow. At the workshop, people will be introduced to key strategies used by traders to create cash flow from stocks while reducing risk.
"We are extremely pleased to be presenting our workshop at the MoneyShow," said Jon Davidson, lead trainer at Real Options Masters. "The MoneyShow is known for being one of the top financial investing tradeshows in the country. With over 200 complimentary workshops and special events, attending gives people a chance to meet face to face with some of the top investment and trading experts in our industry. In addition to presenting our flagship workshop on Monday, Real Options Masters will also have a booth (#501) and conduct breakout sessions throughout the event. It's shaping up to be a very exciting show. Anyone interested in investing should make plans now to attend."
Following are some of the key topics people will discover at the Mastering the Market workshop:

Why there has never been a better time to trade options
Common mistakes investors make—and how to avoid them
How to repair trades and adjust losing trades to winning trades
How options are used like insurance to reduce risk
How to make money on stock you don't even own
Jon Davidson will be the lead trainer for the free half-day workshop. Mr. Davidson enjoyed a 16-year career with full-service brokerages, including time as a top hedge fund manager with Citigroup/Smith Barney. He's spent the past five years sharing his knowledge of options trading as a financial trainer.
At the workshop, attendees will also be introduced to Investor's Business Daily's CAN SLIM® Investing System. This system has been independently studied by the American Association of Independent Investors and is designed to help people understand how the stock market really works. The focus of the system is on historical buy and sell rules, not gimmicks or emotions.
Real Options Masters encourages anyone living in the greater Las Vegas area to attend their Mastering the Market workshop by registering for the MoneyShow. Additionally, they invite people to visit them at booth #501 for a chance to win prizes and to sign up for one of their free breakout sessions.
Individuals interested in securing their future and achieving financial freedom can register here to attend the MoneyShow.
Additional products and services will be offered for sale.
About Real Options Masters:
Real Options Masters is dedicated to providing educational training, seminars, and services that are designed to help investors increase their knowledge of the use of options in financial markets. The company provides comprehensive instruction and mentoring in the United States and Canada in the use of options to increase profit potential and reduce the risk of trading in the financial markets. The company is not a registered investment advisor or broker-dealer. Stocks and options trading have large potential rewards but also involve large potential risks. Our seminars are avocational in nature and are intended for the purpose of the accumulation of wealth by, and the personal enrichment, development, and enjoyment of, our students. Real Options Masters is a brand of Rich Dad® Education, a global and leading provider of educational training seminars, conferences, and services for over twenty years.
About Investor's Business Daily:
Investor's Business Daily is a leading financial news and research organization recognized for citing early emerging market and stock trends, seen in proprietary stock screens, stock research tools such as Leaderboard®, and comparative performance ratings. IBD's companion website, Investors.com, offers stock tools and research for investors of every level. Educational support is the hallmark of IBD, with IBD Meetup Clubs in major cities, an educational hotline, and introductory phone training for new investors and subscribers. The newspaper was founded April 9, 1984 by William J. O'Neil, who originated the growth investing system.