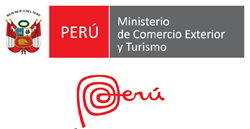 Chicago, IL (PRWEB) April 30, 2014
PROMPERU, the Peruvian commission charged with the promotion of Peruvian Tourism and Export, will exhibit at the NRA, International Foodservice Marketplace this May 17 – 20.
Internationally recognized as one of the most exciting global gastronomic hotspots, Peru will be represented by PROMPERU delegate Juan Luis Reus, who over the four days of the show will be on hand to discuss Peruvian food exports, which in 2013 exceeded US$ 7 billion.
Attendees will enjoy signature dishes from Tanta, Chicago's first restaurant by acclaimed Peruvian chef Gaston Acurio, tasting typical Peruvian ingredients transformed into world class ceviches and cocktails, using a variety of authentic products such as quinoa, aji Amarillo chiles, coffee and the national spirit of Peru, Pisco.
"Peru is a country that is greatly privileged with an abundance of high quality ingredients and has seen the emergence of an exciting global cuisine represented by world class chefs", said Magali Silva Velarde-Álvarez, Minister of Foreign Export and Tourism. "The NRA show is the ideal opportunity for PROMPERU to showcase the country of Peru to a who's who of US restaurant industry leaders."
The NRA Show is one of the most important shows for the restaurant hospitality industry in the United States. Valuable networking opportunities are created between operators, vendors, chefs and producers who get the opportunity to experience the latest in cutting-edge foodservice products and services, and gain access to education sessions, panel discussions and cooking demonstrations led by industry experts.
Peru's privileged geographic location makes it a country of great biodiversity with its wide variety of resources - seafood, grains (the United Nations designated 2013 as The International Year of Quinoa) and products from the coastal valleys, the Andean highlands and the Amazon region - inspiring its unique and surprising culinary profile, which chefs have developed with mastery throughout generations. In both 2012 and 2013, Peru won top honor as World's Leading Culinary Destination at the World Travel Awards.
Among the companies exhibiting at NRA to promote the export of Peruvian goods to the US will be Peruvian Global Trading S.A.C, SUMACC FOODS, PERU FOOD, and MN Productos Naturales. Dry sea cucumber, dry abalone, purple corn, for which Peru is famous for, and asparagus will be among the many products chosen to best represent the superlative quality of Peruvian food exports during the show.
PROMPERU will exhibit at booth # 9182 located in North Hall Level 1 and the full NRA schedule is available at http://show.restaurant.org/Home.
About PROMPERU:
The Commission on the Promotion of Peru for Export and Tourism, PROMPERU is the Peruvian Government's agency whose task is to articulate the initiatives of public and private institutions in order to promote tourism, exports and investment. In this regard, together with the Ministry of Foreign Trade and Tourism, PROMPERU has created the country Brand, a strategy which seeks to become a tool to spread the word about Peru.