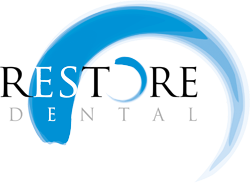 Changing the way you go to the dentist.
Bentonville, AR (PRWEB) April 29, 2014
Restore Dental is excited to announce that the dental company is now offering a new product for teeth whitening. KOR Whitening, ranked as the most effective way to whiten teeth permanently, is providing customers with whiter teeth than ever before and delivering satisfying results.
KOR Whitening is a top-of-the-line, cutting-edge product that provides customers with beautiful, healthy and natural-looking teeth. It is effective even on tetracycline-stained teeth and offers little to no sensitivity. The process is easy and comfortable and delivers permanent, lasting results. Customers ages 14-90 are able to take advantage of the KOR Whitening product.
Restore Dental prides itself on having the cutting edge in the latest dental technology. This includes staying up to date with the best products out there. KOR Whitening is no exception as it has been ranked higher than any other dental product of its kind. Customers are already seeing great results just as they are beginning the process.
Restore Dental is ready to help all of their customers achieve a whiter smile with KOR Whitening. For more information about the KOR Whitening product, visit http://www.korwhitening.com/. To learn more about Restore Dental and to schedule an appointment for teeth whitening, call 479-259-9060 or visit their website at http://www.restoredentalbentonville.com/.
About the company:
Dentist Dr. Lindsay English and the Restore Dental team work tirelessly to ensure all dental needs are met. They aim to be the leading culture that provides affordable, modern, one-visit dentistry. Taking care of the customer is not a cliché at Restore Dental. It is about being customer driven and engaging to find out what they want, and helping to reach their goals. The same is true for Restore's dentists, team members and vendor partners. At Restore Dental, their goal is to deliver the best dental treatments possible. They want their customers to experience the benefits of a healthier mouth and a healthier smile. Contact their office, located in Bentonville, AR, to schedule a complimentary consultation today.