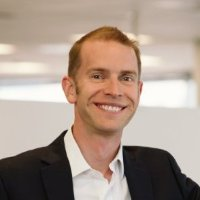 Cherwell Software is an innovator in the ITSM marketplace, and I am very honored to be part of the team.
Colorado Springs, CO (PRWEB) April 30, 2014
Today Cherwell Software announced that Jason Haggar has been named the vice president of global marketing, a newly created position reporting to CEO Vance Brown. Haggar will provide strategic direction and oversight on Cherwell Software's worldwide market expansion in areas like EMEA, Australia, and South America.
"In a world of rapidly emerging cloud-based solutions, Cherwell Software is one of the most innovative software companies I've come across in a long time. The focus on customer experience is driving creative IT service management solutions that will revolutionize what mid-market and enterprise organizations come to expect from an ITSM tool," said Haggar. "Cherwell provides an extremely high level of commitment to its customers and is advancing the industry as a whole."
Haggar comes to Cherwell Software with 18 years of experience at Microsoft, including leading U.S. marketing and operations for Microsoft Office, SharePoint, Project, Visio, SQL Server, and Visual Studio. Prior to Cherwell Software, Haggar was vice president of marketing and global alliances at P2 Energy Solutions.
"We're very excited to welcome Jason to the team," said CEO Vance Brown. "We're on the cusp of hyper growth, and his extensive software marketing experience will be instrumental as we scale our global marketing to enable more organizations to experience the success our existing customers are enjoying."
Request your demo here.
About Cherwell Software
Cherwell Software builds Cherwell Service Management® (CSM)—the award-winning IT Service Management (ITSM) software—as well as extraordinary customer relationships. Recognized by Forrester® and other leading industry analysts, CSM is an affordable, easy-to-use, and flexible ITSM platform you'll never outgrow. Founded by some of the industry's most notable leaders, Cherwell Software began with simple goals: to make help desk software we'd want to use and to do business honestly, putting customers first.
Cherwell is one of the fastest growing IT service management software providers with corporate headquarters in Colorado Springs, CO, USA; EMEA headquarters in Royal Wootton Bassett, UK; and a global network of expert partners.