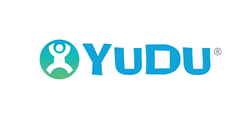 PageTiler has been designed to reach occasional shoppers who want simple immediate access to what they want to buy.
London (PRWEB UK) 7 May 2014
Today, YUDU launched PageTiler for Catalogues. A solution for delivering instant access to catalogues, which can be browsed in high resolution, on tablets and smartphones - with no need to download an App. Items can be tapped to purchase or more details displayed, via the new ShowMore feature included in this release.
From a marketing perspective, PageTiler enables marketing managers to distribute catalogue links all over the web, helping to generate traffic through online campaigns. The process is simple. Teams can simply upload catalogue pages to YUDU Publisher, which returns the live link to be shared across Social Media, or distributed via email.
Since the onset of Digital Catalogue publishing, YUDU has supported key brands such as Scotts and Co and ScrewFix, in distributing their catalogues via iOS and Android apps. Overlay features enable consumers to select their product of choice and make their purchases directly from the retailers website, smoothing the transition between in-app purchasing and web transacions. PageTiler operates in the same way, giving retailers an extra method of distribution, for mobile customers who might hesitate to download an app.
Richard Stephenson, YUDU's CEO says, "We are excited to bring this innovative product to market. It has been designed to reach occasional shoppers who want simple immediate access to what they want to buy. We still fully support the development of Apps. Apps suit the regular returning shoppers who want a fuller experience and the ability to browse and add to the basket offline. Tablets are ideal devices for shopping and with PageTiler we have engineered a top quality viewing experience to engage consumers."
Tiling technology handles even the most complex images with excellent resolution on all screens, including retina screens. It gives retailers full strategic control of their content. Full statistics and data collection opportunities are available, making sure that marketing strategies can be closely aligned to consumer needs and behaviour.