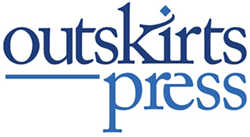 Outskirts Press, the fastest-growing full-service self-publishing and book marketing company today announced its top ten titles for March.
Denver, CO (PRWEB) April 29, 2014
Alphabetically, its ten best performing self-published books for March were:

Aces Back to Back by Scott W. Allen
The Alpha Equestrian Challenge by Nelly Cooper
Cultivate A Creative Mind by Simon Silva
The Grocery Man by Donna Rhodey
The Jamaicans: Children of God in the Promised Land by Basil K. Bryan
The Land of My Father's Birth by Nvasekie N. Konneh
Make Your Own FUN! by Stacey Campbell
Prince Hall Freemasonry by Warrior Hawk
Walk the Straightaways, Run the Curves by Lynda B. Zenner
The Wealth of Poverty by Rev. Dr. Tina Carter & Rev. Dr. Mindy Johnson-Hicks
All these books, and other Outskirts Press titles, are available from all major online retailers like Amazon, Barnes & Noble, Powells, Books A Million, and others, plus conveniently from the Outskirts Press Direct bookstore at http://outskirtspress.com/bookstore for discounts ranging from 10%-55%.
About Outskirts Press, Inc.
Outskirts Press offers high-quality, full-service self-publishing and book marketing services for writers and professionals who are seeking a cost-effective, fast, and flexible way to publish and distribute their books worldwide while retaining 100% of their rights, 100% of their profits, and 100% of the creative control. http://www.outskirtspress.com.
###
Outskirts Press, Inc., 10940 S. Parker Rd - 515, Parker, Colorado 80134
http://outskirtspress.com 1-888-OP-BOOKS