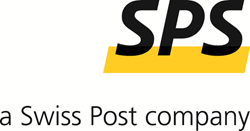 New York, NY (PRWEB) May 01, 2014
Swiss Post Solutions (SPS), a leader in business process outsourcing and digitization solutions, announced today that it will be exhibiting at major industry events and conferences during the upcoming months. The company will be promoting its Integrated Document Management services to conference attendees at the American Institute of CPAs' (AICPA) CFO Conference in National Harbor, MD May 8-9, and the National Association of College Auxiliary Services (NACAS) event in Virginia Beach, VA June 8 -11.
SPS' executives will be available to discuss industry best practices and trends, and share how the company's outsourcing and digitization solutions can benefit organizations.
According to the Association of Information and Image Management (AIIM), 41% of businesses are reducing their paper-based activities in favor of digitized workflows over the coming year. Additionally, 50% of all companies who have outsourced digitized solutions report paying back the initial investment in less than one year. With document management and automation trends on the rise, SPS reported that it has experienced higher demand for its core offering to meet the needs of the market.
SPS recently worked with a publishing company that was able to eliminate 77% of its paper files by partnering with SPS to digitize and index the company's documents – freeing up valuable real estate space for the organization.
Dan Moscatiello, CEO of SPS North America, said, "We are very pleased to share our knowledge and thought leadership initiatives with industry peers and prospects at these upcoming events. SPS' proven outsourcing solutions are leveraged by hundreds of organizations worldwide, and we look forward to showcasing the innovation and service excellence we bring to our client partnerships.
About SPS
Swiss Post Solutions (SPS) is a leading outsourcing provider of solutions for paper-based business processes and innovative services in document management. SPS' 6,800 employees support business clients in the areas of insurance, banking, telecommunications, media, retail, energy supply and travel & transportation in the digital transformation. Part of the Swiss Post group, SPS is headquartered in Zurich and Berne (Switzerland) with an active presence in all important international economic regions.
Swiss Post Solutions (SPS) North America (NA) offers a comprehensive suite of business process outsourcing solutions and document management services including the transformation of key business applications from paper to digital documents enabling improved workflow and driving enhanced efficiencies. In the field of outsourced office services, SPS NA provides mailroom management, managed print services, reprographic services, IT helpdesk support, front office and reception services. Headquartered in New York City, SPS NA has offices in Los Angeles, San Francisco, Chicago, Washington DC and Toronto, and operates secure document processing centers in Long Island City and Toronto.