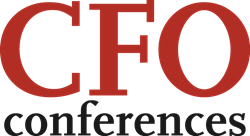 Don't miss out on this great opportunity to hear form over 25 industry professionals as they share presentations and case studies
Boston, MA (PRWEB) April 30, 2014
The end goal for most treasury management departments is to optimize their company's liquidity, raise capital and manage financial risks. The improving, but volatile economic outlook has made this an increasingly challenging task.
The Treasury Management Summit will bring together leaders and innovators for two days of cutting edge discussions and expert-led workshops to learn how to implement the best practices within treasury.
Amit Singh, VP, Assistant Treasurer of Pfizer, will be conducting the opening keynote at the summit, where he will be discussing the role of the treasury in Pfizer's Divesting of Zoetis. "I'm really looking forward to hearing how Pfizer's treasury department raised the necessary capital for a tax-free split-off, rather than a traditional spin-off," said Daniel Miller, Senior Conference Director at CFO Publishing. Implementing new treasury methods is not easy and requires financial investment, plus a willingness to embrace new ideas and technologies.
Joining Pfizer will be senior treasury professionals from Staples, Bristol Myers-Squibb, Cardinal Health, TIAA-CREF and many more. A variety of topics, such as implementing FX trading systems, improving bank connectivity and fostering leadership will be discussed.
"Don't miss out on this great opportunity to hear from over 25 industry professionals as they share presentations and case studies," said Daniel Miller. Through keynote presentations, panel sessions and breakout workshops you will receive the knowledge and training to deploy the latest strategies to drive the performance of your treasury function.
For more information on speakers, agenda and registration details for the Treasury Management Summit, please visit: http://theinnovationenterprise.com/summits/treasurymanagement-boston-2014
###
About CFO Publishing: CFO Publishing LLC, a portfolio company of Seguin Partners, is the leading business-to-business media brand focused on the information needs of senior finance executives. Delivering content through multiple channels including online, digital, mobile, and print, the business consists of CFO magazine, CFO.com, CFO Research Services, CFO Learning and CFO Conferences. CFO's award-winning editorial content and loyal, influential audience make it a valued resource for its readers as well as an effective marketing partner for a wide range of blue-chip companies. CFO has long-standing relationships with nearly a million finance executives.