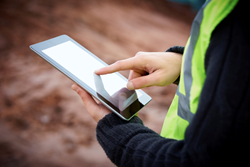 Systems such as CRM and ERP are not usually service focused, so service providers often need a standalone FSM solution to help deliver on service agreements.
Montreal, Canada (PRWEB) May 05, 2014
In today's market, everything starts and ends with the customer. Customer experience spans the lifecycle of a product, from concept and design to sales and service. From this perspective, the service sector must ensure fluidity in its operations to guarantee positive customer experience. Because of this shift in focus from product to customer, field service management (FSM) software has seen unprecedented growth in recent years and is expected to continue to develop.
One of the main factors contributing to this growth is the need of service-based organizations to have a standalone solution focused on determining how to efficiently address customers' service requests to maintain a positive customer experience, at a competitive cost. Systems such as customer relationship management (CRM) and enterprise resource planning (ERP) are not usually service focused, so service providers often need a standalone FSM solution to help them deliver on service agreements.
TEC analyst Raluca Druta has identified more than 1,000 features sought by organizations in need of field service management. To consolidate her research, she invited input from industry-leading FSM solution providers, including IFS, FieldOne, ServiceMax and ViryaNet. Each provider also participated in the TEC Certification program—a TEC-Certified product undergoes an in-depth product review and comparative/benchmarking analysis conducted by a TEC research analyst.
"The need for FSM and the available solutions is steadily growing. Now more than ever companies should look to a trusted, independent party to provide unbiased ratings under real-world business scenarios," said Raluca Druta, TEC Research Analyst.
According to TEC research, mobile applications, collaboration capabilities, scheduling optimization, and analytics are among the key features organizations need for efficient and effective field service management. Druta also recently interviewed a product visionary at Oracle regarding Oracle's FSM offering for insight into the software giant's strategy on addressing key field service management needs.
To thoroughly assess how available solutions address their FSM requirements, organizations can evaluate and compare solutions in the TEC Evaluation Center for FSM. In addition to the TEC-Certified products mentioned above, organizations can also view detailed feature sets for solutions from Vertical Solutions, TOA Technologies, Comarch and ServicePower.
For more information about TEC's software evaluation and selection services, contact Evaluation Services at +1 514-954-3665, extension 404, or e-mail selectionservices(at)technologyevaluation(dot)com.
About Technology Evaluation Centers Inc. (TEC)
Technology Evaluation Centers (TEC) is a software advisory firm helping private and public sector organizations around the world make informed enterprise software decisions—saving time, money, and heartache. The online Evaluation Centers, containing IT research and extensive software models that catalog vendors' support for thousands of enterprise software features and functions, are the leading resources for IT decision makers around the world. By combining the online evaluation centers and providing onsite personalized advisory services, TEC has developed its offerings and solidified its unique position operating in the cross-section of the software consulting, analyst, and research markets.