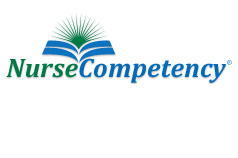 Healthcare testing with NurseCompetency software is now even more effective, targeted and efficient
Chandler, AZ (PRWEB) April 30, 2014
NurseCompetency, a leading provider of web-based clinical education, and testing materials, has updated and improved their healthcare testing software platform with the addition of a new Exam Feedback Report.
This new report will help provide more meaningful feedback to healthcare employees and will also allow administrative staff to assist employees in addressing specific knowledge deficits based upon healthcare testing results.
When employees submit exams for scoring, personalized reports are included with their results that list suggested topics for review based on the items that the employee answered incorrectly. Administrative staff can also access the healthcare testing results so that they can assist their employees in addressing knowledge deficits based upon the detailed report. The ability to have deep insights into deficient areas allows for truly teachable moments that help to ensure clinically competent staff and, as a result, superior patient care.
Clinical educators can also use this valuable feedback to assist them in guiding a new employee's orientation. The new report allows educators to allocate more time toward strengthening specific areas where help is needed, and less time to areas where the employee is already proficient.
When clinical employees have the chance to demonstrate clinical knowledge and remediate any deficits, they inevitably feel more confident about their clinical abilities and in turn, are more effective in their job performance; benefitting patients as well as other healthcare staff.
Joseph Caracci, CEO of NurseCompetency, explains, "our mission is to create a safer healthcare environment for both patients and healthcare workers through clinically relevant education and superior healthcare testing technology. Above all, NurseCompetency values patient safety, healthcare worker safety, and the facilitation of professional development through our software and product line."
With the release of the new Exam Feedback Report, NurseCompetency can now assist clinicians in ongoing professional development with more efficiency and focus than ever before. Employers of healthcare workers can more readily assess their staff's clinical knowledge and improve the overall quality of the care that they provide. The result is a safer and more professional healthcare environment.
About NurseCompetency
NurseCompetency is a leading provider of web-based clinical competency exams, core competency education, skills checklists and medical staffing software. Founded in 2004, NurseCompetency is dedicated to assisting hospitals, clinics, health networks, long-term care facilities, physician's offices and medical staffing companies to save time and money, ensure safety and meet mandatory regulatory requirements.
Through their exclusive distribution agreement with HealthStream, their exams are also available to acute-care hospitals through the HealthStream Learning Center. Companies interested in accessing the NurseCompetency content library or staffing software can visit http://nursecompetency.com or call (888) 607-1492.