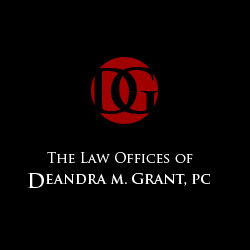 Dallas, TX (PRWEB) April 29, 2014
D Magazine has chosen Collin County DWI Attorney Deandra M. Grant for its 2014 "Best Lawyers in Dallas" list. According to her listing on the D Magazine website*, Ms. Grant was selected for the category of Criminal Defense: DUI/DWI for this year's listing. This notable honor serves as a testament of Attorney Grant's passion and professional excellence within her legal field.
According to D Magazine's website*, the publication's 2014 Best Lawyers in Dallas list consisted of a total of 502 attorneys. The magazine reached its candidate pool by asking lawyers with valid Texas bar numbers to visit its website and nominate other attorneys whom they considered to be among the current best. The nominators were required to have witnessed the nominees' work in court firsthand. After this this step, Spych Market Analytics narrowed down the pool of nominees by using a statistical algorithm. Next, a panel of distinguished attorneys evaluated the candidates and added other attorneys as they saw fit. Once the final list was decided, it was published in D Magazine, with no financial obligations being required for selection.
This is not the first year that Attorney Grant has been recognized by D Magazine. She was also included in the 2011 Best Lawyers in Dallas list and in the 2010 Best Women Lawyers in Dallas list, according to information provided on the magazine's website. In both of those years, she was selected for the Criminal Defense category.
Attorney Grant has received various forms of recognition for her excellent legal representation in the area of DWI defense. She was included in the prestigious list of Texas Super Lawyers® for the years of 2011, 2012 and 2014; she was included in the Dallas Best Criminal Defense Lawyers for 2013; and she was given an AV Preeminent® Rating from Martindale-Hubbell® (the highest rating offered by the well-respected organization).
Before starting her own DWI defense and criminal defense law firm in 1995, Ms. Grant served as a prosecutor. She was a Dallas County Assistant District Attorney who focused on prosecuting DWI cases. She has taken various training courses and has obtained a number of certifications that provide her with a greater depth of knowledge concerning the science behind DWI testing. She has completed the Intoxilyzer 5000 operator certification course and the certification course for the administration of standardized field sobriety tests (SFSTs); she has completed the course that allows her to be a SFST instructor; she has earned a certificate in forensic chromatography from the American Chemical Society, and more. With 20 years of criminal law experience behind her, Attorney Grant serves as a strong legal advocate for her clients.
The Law Offices of Deandra M. Grant, PC defends individuals who are accused of all types DWI charges, whether they are for basic first-time DWIs or repeat offenses that involve enhanced penalties. In addition to DWI cases, the law firm also accepts other types of criminal cases. The Law Offices of Deandra M. Grant serves clients throughout Collin and Dallas counties. More information about Ms. Grant and her firm is available at http://www.texasdwisite.com.
*http://directory.dmagazine.com/lawyers/Deandra-Michelle-Grant/40522
*http://directory.dmagazine.com/lawyers/search?awards_mv=Best+Lawyers+in+Dallas+2014