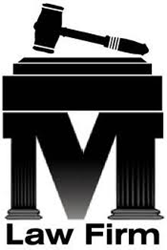 (PRWEB) May 01, 2014
The Supreme Court has voted to uphold a Michigan voter ban on the use of race as a criterion in college admission, reports the Wall Street Journal. (Supreme Court Upholds Michigan's Affirmative Action Ban, April 22, 2014) (Schuette v. Coalition to Defend Affirmative Action, U.S. Supreme Court, No. 12-682). By a 6-2 vote, the court held that it was not a violation of the Constitution for a state to ban the use of race for such purposes through a ballot initiative. In 2006, Michigan citizens voted to end the affirmative action practice, but the ban was subsequently overturned by the Sixth Circuit Court of Appeals. Justice Kennedy, writing for the plurality opinion, deferred to the alleged conclusion of Michigan voters that race-based preferences lead to hostilities and resentments, but was clear that other states were still free to choose to continue such practices.
Justice Sonya Sotomayor, joined by Justice Ruth Bader Ginsburg, filed a passionate dissent that criticized members of the plurality as being out of touch with reality. Justice Sotomayor argued that voters unconstitutionally changed the rules of the political process in a way that "uniquely disadvantaged racial minorities." While some people would be able to obtain preferential admission status as the children of alumni or as athletes, race, which "matters" according to Justice Sotomayor, is now being excluded to the detriment of minorities.
"It is a sad day and a terrible decision by our nation's highest court," said Adnan Munawar, Partner at Munawar & Andrews-Santillo LLP. "In recent history, the Supreme Court has slowly eroded affirmative action practices, and now the justices are pushing the country one step further towards pretending that race does not matter because, abstractly, it shouldn't. I agree with Justice Sotomayor that race very much matters in the sense that it has a tremendous impact on who a person becomes, the opportunities he or she receives, and the general treatment he or she faces from society, and to force college admissions officers to pretend otherwise is a slap in the face to those who are actually trying to progress as a nation."
"The whole point of affirmative action policies is that they show that we recognize the insidious and horrific past our nation has lived through, and they are attempts to reverse the overwhelming damage our former discriminatory practices created. The justification for creating affirmative action policies and protections for people who had been abused and discriminated against because of their race is that the will of the majority was responsible for such unconstitutional oppression. Now, that same will is being allowed to rear its ugly head again. While I don't normally comment on matters outside my area of practice, this case was simply too important to ignore."
About Munawar & Andrews-Santillo, LLP
Personal Injury Lawyers New York
Workers Compensation Lawyer New York
No Fault Litigation Lawyer
No Fault Arbitration Lawyer
Munawar & Andrews-Santillo, LLP ("MLawfirm") is a Personal Injury Law Firm in New York City. Our team of highly qualified and skilled attorneys handles and represents clients in a wide range of legal areas including: Car/Auto Accidents, Bike Accidents, Truck Accidents, Construction Accidents, Workers Compensation, Medical Malpractice and No-Fault Collection/Litigation/Arbitration or Accidents. If you need legal help feel free to contact our attorneys. We are available 24 hours a day, 7 days a week, 365 days a year to our clients. Because Insurance companies have their attorneys, adjusters and representatives well trained to defend, delay and frustrate your right to recover full and adequate compensation and damages. One of our greatest strengths is that we are Trial Lawyers. That means we prepare client's case as if it is going to court and we use tireless effort to secure the best possible results for them. At Munawar & Andrews-Santillo LLP, a preeminent New York law firms, no case is too large or too small. Our attorneys treat all clients with the respect and dignity they deserve. Our law firm and attorneys work hard to deliver the very best results to all of our clients. Do you have a legal issue? Do not hesitate to call for free consultation at (212)-400-4000.
"Lawyer Advertising"
"Prior results do not guarantee a similar outcome."
"Content of the press release is not intended to provide legal or other advice or to create an attorney-client relationship."