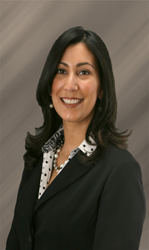 Burlington, MA (PRWEB) April 30, 2014
Scheidt & Bachmann's Fare Collection Division announced today that Margaret Free has joined the company as Regional Manager, Eastern USA. As part of its ongoing strategy to develop its public transit business, Ms. Free will be responsible for all of S&B's sales, project and services activities for its fare management systems with existing and future customers.
Ms. Free brings over 10 years' experience in the smart card manufacturing sector, most recently at Giesecke & Devrient's Government Solutions Division. "Margaret's diverse experience in the Transit industry as Head of Global Sales, Account Executive and Project Manager make her uniquely qualified to lead our customer engagement in the East and we believe she will have a significant positive impact on all of our customers," said David Macaulay, EVP/GM for S&B Fare Collection systems in North America.
About Scheidt & Bachmann's Fare Collection Systems Division
Scheidt & Bachmann North America is a leading provider of Fare Collection Systems and Services for public transit. The company has provided complex transportation solutions for 140 years and specifically for the past 35 years in the fare collection industry. Core business activities include manufacturing, integrating, deploying, servicing and hosting Ticket Vending Machines, Fareboxes, Faregates, Validators, POS, Handheld Devices and Centralized Data Systems. Scheidt & Bachmann's North American headquarters are located in Burlington, MA. With 24 subsidiaries across the globe, Scheidt & Bachmann has over 2,000 employees worldwide and has an unwavering commitment to the long term success of its customers. For more information, visit Scheidt & Bachmann's website at http://www.scheidt-bachmann.com.