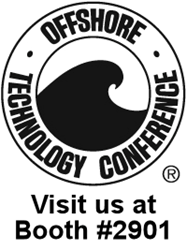 Goleta, CA (PRWEB) April 30, 2014
BEI Sensors will return as an exhibitor at the Offshore Technology Conference (OTC) in Houston, Texas from May 5 to May 8. With more than 80,000 offshore energy professionals from around the world, OTC is the largest equipment exhibition in the industry. BEI Sensors will be featuring a global first: the new full line of triple certified hazardous area encoders. These six popular heavy-duty models sized 2 to 4.5 inches are available with UL certification for nonincendive Division 2 and CENELEC/ATEX and IECEx certification for non-sparking Zone 2. Triple ratings for these hazardous area encoders help to simplify the installation and certification process of the end-users' assembly and save costs in obtaining additional approvals to comply with international safety regulations.
Encoders and sensors used in the oil and gas industry must withstand high temperature and pressure, potentially explosive locations, and extreme shock and vibration, along with exposure to chemicals, dirt and moisture. Position sensors perform crucial functions in oil and gas applications and must operate reliably day in and day out to ensure an optimized yield. BEI Sensors is well aware of these unique upstream, midstream, and downstream requirements and has designed products that feature uncompromising quality and performance for these hazardous environments. Additional products to be displayed at OTC 2014 include explosion-proof encoders, intrinsic safety barriers, and high temperature/high pressure downhole linear position sensors.
Visit booth # 2901 in the Reliant Center to see these new products first hand. Knowledgeable application and engineering staff will be available to answer any questions and assist visitors to find the ideal sensing solution.
Be sure to add BEI Sensors to your ExpoPlan on our OTC Profile Page!
About BEI Sensors
BEI Sensors specializes in speed and position sensors for extreme applications. With an extensive product offering including optical and magnetic encoders, Hall effect sensors, and potentiometers, BEI Sensors offers standard configurations to completely customized solutions. Through uncompromising quality, performance, and reliability, BEI Sensors upholds a standard of excellence in its products, customer service experience, and commitment to being a global leader in sensor technology.
BEI Sensors is a brand of Custom Sensors & Technologies (CST).
About Custom Sensors & Technologies (CST)
Custom Sensors & Technologies (CST) is a specialist in designing and manufacturing sensing, control and motion products.
Through its brands, BEI Kimco, BEI Sensors, BEI PSSC, Crouzet, Crydom, Kavlico, Newall and Systron Donner Inertial, CST offers customizable, reliable and efficient components for mission-critical systems in Aerospace & Defense, Transportation, Energy & Infrastructure, Medical, Food and Beverage and Building Equipment markets.
Focused on premium value offers and committed to excellence, CST, with 4.500 employees worldwide and sales of $600M US in 2013, is the dependable and adaptable partner for the most demanding customers.