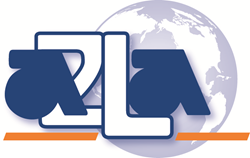 Frederick, MD (PRWEB) May 01, 2014
The American Association for Laboratory Accreditation (A2LA) is proud to announce that as of April 16th 2014, the association has been formally recognized by the Department of Buildings of New York City as an accreditation body for concrete testing laboratories. A2LA is already a recognized accreditation body by the Department of Buildings in the Special Inspection field. A2LA looks forward to supporting the Department's building safety efforts and the laboratory industry by fulfilling the department's requirements.
The accreditation program is based on the international standard ISO/IEC 17025:2005 – General requirements for the competence of testing and calibration laboratories. Laboratories interested in becoming accredited by A2LA may find more information or request an estimate at http://www.A2LA.org. To verify accreditation and compliance, the Department of Buildings of New York City looks for the "A2LA Accredited" symbol on test reports.
ABOUT A2LA:
A2LA is the largest multi-discipline accreditation body in the United States. It has been operating as a non-governmental, non-profit, public service membership society for over 35 years. A2LA provides accreditation to and training on the following international standards: ISO/IEC 17025 (testing/calibration), ISO/IEC 17020 (inspection bodies), ISO Guide 34 (reference material producers), ISO/IEC 17065 (product certification bodies), ISO/IEC 17043 (proficiency testing providers), and ISO 15189 and CLIA (clinical testing).