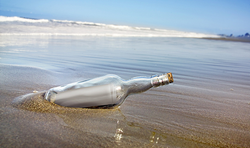 Pittsburgh, PA (PRWEB) May 01, 2014
ISO 9001:2008 is an internationally-recognized standard issued to organizations with a quality management system. It provides a set of requirements that must be in place, regardless of the organization's size, product or service line, or public or private status. Certification to the standard is voluntary and organizations must complete a rigorous auditing process by a third-party registrar yearly.
A reassessment audit is an activity done near the completion of the 3-year audit cycle of a quality or environmental management system. The purpose is to ensure that the system is still implemented and effective as defined in the original certification process. BSI Group America Inc., an internationally recognized registrar, who for over 100 years has led the way in the development of quality standards, has completed all the audits for Confluent starting in 2011 with the original certification, the two continuation audits and this most recent reassessment.
"We were happy that the auditor found zero nonconformity issues which would have resulted in corrective actions being completed before receiving our certification again", stated Charlene Nagy, president and CEO of Confluent. "I am fortunate to have such dedicated employees that adhere to the standards on a daily basis, as well as helping solidify our process with continual improvement suggestions and preventive actions, or PARs", continued Nagy. "This is a huge differentiating factor from other translation services that are certified, but are not following ISO 9001 throughout the year and just focus for the 3rd party audits that happen once a year."
Confluent's processes were defined and developed to enable strict quality assurance and continual improvements as required by ISO standards along with flexibility. We realized that the value to our clients is focusing more on their individual needs. "We serve many different industries requiring a wide range of material and translation services. We also realized few translation companies, who were ISO 9001 certified, saw the need for that flexibility," commented Nagy. An increasing number of prospects felt they were being forced into the translation vendor's quality system that did no mesh well with their QMS.
One thing we have found from our many audits is that being ISO 9001 certified means the translation companies are only as good as their TQMS and major mistakes were still being made in translations. Prospects are now really looking into the translation company's processes more thoroughly. A copy of the certificate can be found on the Confluent website.
####
Confluent Translations LLC, started in 1992, is a professional language translation services firm located in Pittsburgh, Pennsylvania. For more information about Confluent, visit http://www.confluenttranslations.com.