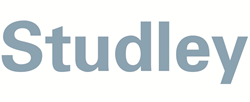 Denver, CO (PRWEB) May 02, 2014
Global commercial real estate services firm Studley is pleased to announce the hiring of Managing Director, David Nebiker and Assistant Director Jordan Barnett to support the expansion of the Denver Tech Center office.
After serving as President of ProTenant Commercial Real Estate Services for the past six years, Nebiker returned to Studley so that he could offer superior research and analytical capabilities as well as Studley's global tenant representation platform to larger clients. David's experience and track record coupled with the breadth and depth of Studley's tenant resources will allow him to add significant value to his clients' operations.
"With 23 years of tenant representation experience both in Washington, D.C. and Denver David will be a valuable member of Studley's team," said Jim McGrath, Executive Vice President and Branch Manager of Studley's Denver Tech Center office. "He is frequently recognized by his colleagues and clients as a true expert and professional in the industry and we are delighted to have him back on board."
Barnett was attracted to Studley's reputation as an industry leader in high level tenant representation services and strategic real estate consulting. Prior to joining Studley, Barnett played a critical role in efficiently growing start-up medical device companies, working to increase overall exposure, ensure profitability and develop valuable relationships.
"Jordan's skill and enthusiasm for fostering new client relationships has been an invaluable asset to Studley's team," remarks McGrath. "Her extensive sales experience and organizational skill helps her successfully guide her clients through the complex process of analyzing corporate real estate needs, identifying options and negotiating cost effective solutions to ultimately increase their profitability."
About Studley
Studley is the leading global commercial real estate services firm specializing in tenant representation. Founded in 1954, Studley pioneered the conflict-free business model of representing tenants in their commercial real estate transactions. Studley offers expert advisory services, including brokerage, project management, corporate services and strategic portfolio solutions. Studley's unique approach examines every client's business to fully understand corporate objectives and optimize real estate assets. For more information, please visit http://www.studley.com and follow us on Twitter @StudleyInc and LinkedIn.
# # #