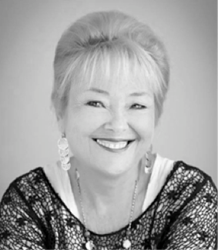 Santa Cruz/Los Gatos/Saratoga, CA (PRWEB) April 30, 2014
The Haute Living Real Estate Network (HLRN) of Hauteresidence.com is proud to recognize Sally Lyng as a prominent real estate professional and the network's newest member. HLRN unites a distinguished collective of leading real estate agents and brokers, highlighting luxury and unique properties in leading markets around the globe for affluent buyers, sellers and real estate enthusiasts.
About Haute Living Real Estate Network (HLRN):
Haute Living Real Estate Network (HLRN) of Hauteresidence.com offers readers the most prominent directory of experienced realtors, brokers and luxury listings, and HLRN has grown to be the number one source for real estate news, residential developments, celebrity real estate news and more. Seeking an experienced interior designer? Hauteresidence.com is also home to Haute Design Network (HDN), a collective of celebrated interior designers that will help you decorate your new home or stage an active listing. Access all of this information and more by visiting: http://www.hauteresidence.com
About Sally Lyng
Sally is the perennial leader in the sale of homes in Santa Cruz County, with over $1 billion in sales volume spanning her 35 years in the industry. She is recognized as being in the top 1% of agents in the Silicon Valley/Monterey Bay Area market. Sally and her husband, David, own David Lyng Real Estate, the leading real estate company in Santa Cruz- a.k.a. Silicon Valley Beach- She also represents properties in Los Gatos and Saratoga, the premiere luxury Silicon Valley communities.
To learn more, visit Sally Lyng's Haute Residence profile.