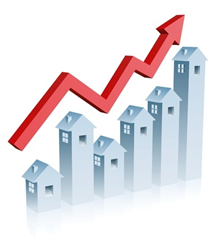 Long Beach, California (PRWEB) May 03, 2014
"Home loan interest rates move on an almost daily basis, multiple changes a day in some cases. Being subject to a wide variety of economic and market pressures, there is an inherent volatility that constantly ebbs, and flows." says Scott Schang, Branch Manager of Broadview Mortgage Long Beach.
Simply enough, the Federal Reserve announced that it was still on track to taper Fed intervention in an attempt to keep interest rates low enough to create a home buying kick-start to the economy.
The biggest challenge that most homebuyers encountered during this past 12 months, is the intense competition from all cash investors says Schang.
Many buyers dropped out of the market as frustration mounted, and have waited patiently for a more forgiving market with more options.
There are signs, and policies, and market circumstances that can cause "expected results", and by the time the actual event occurs, the market has been adjusted for several days already, add Schang.