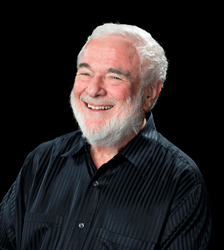 What's important to me is helping people.
Wayne, PA (PRWEB) April 30, 2014
BetterWorldians Radio today announced that Alan Fox, author of People Tools, was a guest on the weekly Internet radio show. BetterWorldians Radio inspires with the people and ideas that are making the world a better place. The show featuring Fox aired on Thursday, April 24th and is now available via podcast on the VoiceAmerica Variety Channel (http://BetterWorldiansRadio.com).
Fox discussed the lessons he's learned to create a successful and joyful life and how listeners can use his book, People Tools, to do the same. People Tools offers readers fifty-four strategies for building relationships, creating joy, and embracing prosperity. "I wrote the book to help people, not to get famous or make money, that's not important to me. What's important to me is helping people," said Fox.
BetterWorldians Radio co-host MarySue Hansell said, "People Tools are a great, practical set of guidelines for success in business and life. I found my favorite People Tools and I think everyone will find something they can really relate to both in Alan Fox's book and his interview on BetterWorldians Radio."
About BetterWorldians Radio:
BetterWorldians Radio is a weekly Internet radio broadcast on the VoiceAmerica Talk Radio network that has provided a platform for some of the most inspiring people and organizations in our world today. BetterWorldians Radio is hosted by Ray, MarySue and Gregory Hansell, the family team that created the popular game on Facebook, A Better World. BetterWorldians Radio airs live on Thursdays at 11 a.m. ET on the VoiceAmerica Variety Channel and has featured guests such as best-selling authors Dr. Stephen Post (Why Good Things Happen to Good People and The Hidden Gifts of Helping), Tom Ziglar (CEO, Ziglar, Inc.), and Tiny Buddha founder Lori Deschene. To listen to the show, log on to BetterWorldiansRadio.com. All shows will be available in the BetterWorldians content library on the VoiceAmerica Variety Channel for on-demand and podcast download.
About A Better World:
A Better World is a game on Facebook that rewards players for doing good deeds while helping to raise money and awareness for charities. Over 2.5 million people have performed over 14 million good deeds in A Better World to date. A Better World recently launched a worldwide Campaign for Kindness with the release of an animated video, http://ColorWithKindness.com.
About Alan Fox
Alan Fox has degrees in accounting, law, education, and professional writing. He has been employed as a tax supervisor for a national accounting firm, established his own law firm, and founded a commercial real estate company that owns and manages more than seventy major income-producing properties in eleven states. He sits on the board of directors of several non-profit foundations, focusing on children, wellness, health, and education. Fox is also the founder, editor, and publisher of Rattle, one of the most respected literary magazines in the United States. He is well known for the publication of his conversations with noted American poets, including several Pulitzer Prize winners. Fox has energetically researched and tested People Tools his entire life. Learn more at http://PeopleToolsBook.com.