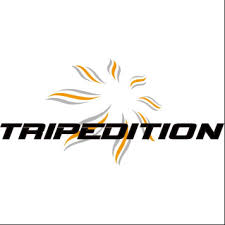 We have a wide selection of tours that travel to Niagara Falls and the Thousand Islands, lasting from two days up to four.
Boston, MA (PRWEB) April 30, 2014
Tripedition, a fast growing online tour organizer that specializes in tours throughout North America, is proud to announce their line-up of tours to the Thousand Islands and Niagara Falls region. With the warmer weather finally setting in, it's a great time to spend two to four days exploring one of the most exciting natural wonders in North America.
Year round, several million travelers make a special voyage to the border between the United States and Canada to personally witness the majestic beauty of Niagara Falls. Beyond the main attraction, the Niagara Falls State Park has plenty of other informative and entertaining sights to be enjoyed. Boasting the title of "America's Oldest State Park", you are guaranteed to be taken in by the local and regional history. What's more, there are hundreds of interesting sites, parks, and more located along the Thousand Islands for your enjoyment.
Tripedition provides bus tours to the Niagara Falls region from New York City that last two, three, or four days, granting travelers the ability to decide how long they wish to be away from home. Bus tours also depart from Boston.
Beyond exploring the various natural wonders of the Niagara Falls State Park, those who take a tour will have the opportunity to experience the Maid of the Mist Boat Ride, The Spirit of the Mist Indian Show, and the Power Vista. The Thousand Islands Scenic Boat Tour is guaranteed to provide pleasant experiences that won't soon be forgotten.
Tripedition's bus tours include round-trip transportation and accommodations, providing a stress-free and relaxing trip, and allowing passengers to visit with each other, enjoy the scenery along the way or simply relax during the ride. The highly organized and tested schedules allow for plenty of time to appreciate the wonders of nature on the itinerary.
Customers have praised Tripedition for recognizing and implementing the perfect balance of structure and freedom to create the most enjoyable experience.
"I'll never forget the amazing experience I had on the Niagara Falls and Thousand Islands Bus Tour," said one elated customer. "I had always wanted my family to explore the natural wonder of the park together. Witnessing the falls first hand and touring the beautiful scenery on our own would have been enough, but the Niagara Falls IMAX Movie really tied the whole trip together. It has really helped in building priceless memories that we will cherish as the children grow up."
"We have a wide selection of tours that travel to Niagara Falls and the Thousand Islands, lasting from two days up to four," Nan Chen, Manager of Tripedition, explains. "They're all quite popular, and spots tend to fill up quickly. If you have your dates in mind, we suggest booking your bus tour as early as possible. More information, including itineraries and pricing, can be found at Tripedition.com. After the long, cold winter season, a tour to Niagara Falls in the warm weather might be the perfect trip to shake off the winter blues."
About Tripedition
Tripedition is a fast-growing online travel agency and tour organizer, and is a subsidiary of E Tours LLC, which is registered in Massachusetts. Tripedition partners with over 20 local travel service providers in North America that operate motor coach tours, bus charters, city sightseeing tours, and much more. Tripedition has offered savvy, value-minded travelers the most affordable escorted tours and vacation packages to North America's most captivating places - New York, Boston, Philadelphia, Washington DC, Orlando, Miami, Chicago, Seattle, San Francisco, Los Angeles, San Diego, and Las Vegas and many national park, with both competitive pricing and a rate of high customer satisfaction.