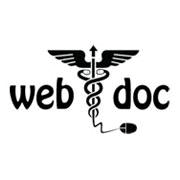 "I am very excited to join Chuck and the National News Team. They are currently broadcasting [...] news, traffic, weather, and sports. The only thing they were missing was technology. I am thrilled to fill this spot for them." - Peter "webdoc" Martin
Bradenton, FL (PRWEB) April 30, 2014
As technology is advancing quicker than ever before, the need for constant updates and expert advice has grown exponentially. As an answer, the National News Team has picked up Peter "webdoc" Martin to head their technology news department.
The webdoc joins Chuck Whitaker, Bob Albert, and Trevor Joe Lennon as part of a complete package for news and radio stations nationwide. With over 27 years of experience, he is a digital expert who is sought out as a speaker, leader, writer and trainer for all things technology. As a member of the National News Team, the webdoc has segments that will air in a 6a/7p rotation. Radio and news stations can air his content whenever they want to boost their listeners.
"The goal is to cater towards the younger audience and baby boomers," Chuck Whitaker, head of National News Team said. "They are known for their thirst to know the latest and greatest in the world of technology. By adding the webdoc to my team, we are filling the void."
Adding the webdoc to the National News Team promises to pick up some national advertisers as well. He is a known persona in the New England States as well as among car dealerships across the country. Since the team runs on sponsorships, their reach will more than double in the next few months.
He is a member of the National Speakers Association and has been the technology news correspondent for ABC 7 since 2009. He has been a speaker for many automotive conventions such as NADA, RVDA, Digital Dealer, and Internet Sales 20 Group. His numerous workshops are standing room only.
"I am very excited to join Chuck and the National News Team." Peter webdoc Martin, President of Cactus Sky Digital said. "They are currently broadcasting in 38 counties across Florida with news, traffic, weather, and sports. The only thing they were missing was technology. I am thrilled to fill this spot for them."
To find out more about the National News Team, or to sponsor an ad, visit http://www.NationalNewsTeam.com. To learn more about the webdoc, visit http://www.thewebdoc.tv.
About the National News Team
The National News Team and Traffic Team Network provides accurate, real-time traffic and news information to TV viewers and radio listeners with an emphasis on timely information designed to aid motorists in arriving safely – less stressed – and on time to their final destination. They provide national scope, presence, and best-in-science traffic, news, weather, sports, and technology content to over 50 markets and counting.
About Cactus Sky Digital
Leveraging the opportunities on your horizon to improve your bottom line today.
Cactus Sky Digital is the auto industry's premier full-service digital marketing agency. For over 12 years we have been the industry leader in marketing innovations with our expertise in email marketing, database development and relationship building. Cactus Sky utilizes behavioral targeting, mobile-enabled campaigns, social media marketing and database development and management to generate increased customer engagement and conversion. Our tool-kit of leading-edge techniques and technologies make us the leader in digital marketing and PR with results that speak for themselves: customer engagement, conversion and sales.