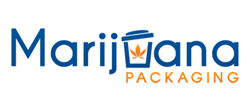 Another example of medical marijuana curing ailments that the pharmaceutical industry has failed at.
Seattle, WA (PRWEB) April 30, 2014
Only until recently has medical marijuana received its deserved accolades by the mainstream media as a miracle drug; however, many in the medical industry are still leaving pot on the back-burner....until NOW. A Canadian mother named Sarah Wilkinson has tangible claims about how cannabis has saved her disabled and once terminally ill daughter's life.
According to the Toronto Sun, Mia, Wilkinson's 8-year-old daughter, had been having around "100 seizures daily", due to her rare and seemingly incurable epilepsy. Her first seizure began when she was only 29 minutes old. The mother described the episodes as "absolutely terrifying" as Mia was "thrust into the world of seizure disorders right away".
To make matters worse, experts and neurologists gave Mia's family little hope from the pharmaceutical end, that they would ever have a cure for their daughter. With no pharmaceutical drugs to help their daughter, the Wilkinson's decided that marijuana was the only chance their daughter had at survival. Despite Mia being too young from the medical industry's perspective to receive treatment from the herb, they decided that this was the only option for their daughter, and took matters into their own hands.
During an interview with the Toronto Sun, Wilkinson said "I assumed people who wanted it just wanted to get high" prior to her daughter's marijuana use. However, once administering marijuana to her daughter with no other options from the pharmaceutical industry, Mia's seizures went from 100 a day to 8 at most, changing her stance about the drug overnight. Results upon using the herb were immediate. Mia's seizures ended within 24 hours of using the herb and now the Wilkinson's don't hesitate to call the drug a miracle.
An A&A Packaging spokesperson commented on this situation as being yet "another example of medical marijuana curing ailments that the pharmaceutical industry has failed at." Although A&A Packaging focuses so much attention on prevention of child incidents through packaging design and testing, the spokesperson states that they are "excited to see that medical marijuana can also help children in need."
A&A Packaging is a premier wholesale medical and recreational marijuana dispensary and smoke shop supplier in the United States. The specifically focus on CPSC and ASTM certified compliant packaging vials, bottles, and containers accordingly to each states laws. To see how A&A Packaging could help your business with new marijuana packaging compliance laws, visit their website at http://www.marijuanapackaging.com or call them at (888) 315-2453.
To read more about this topic matter visit the Toronto Sun article published on 4/26/2014: http://www.torontosun.com/2014/04/26/medical-marijuana-gives-epileptic-child-new-lease-on-life.