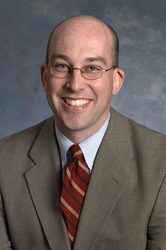 Virtual Desktop is a powerful way to manage information that used to be on your computer.
Harrisburg, PA (PRWEB) April 30, 2014
Grudi Associates is providing businesses with a new way to lower their costs, enhance their productivity, improve their security and more, utilizing cloud-based Virtual Desktop. Making the transition to Virtual Desktop is an important next step for many companies moving into the cloud.
"On average, companies spend $3 in operational expenses for every $1 of PC hardware they purchase," says Walt Grudi, President of Grudi Associates, a leading provider of telecom and IT services in Central PA and beyond.
According to Grudi, these expenditures go to provisioning, setup, maintenance, updating, backup, security and other items that are essential for effective IT management. Virtual Desktop can help address them, as well as helping overburdened IT departments focus on key tasks.
"Virtual Desktop is a powerful, new way to manage information that used to be on your computer," says Grudi. "Put simply, it's when your computer desktop resides on a computer or server other than your own, typically in the cloud."
When a user logs on using Virtual Desktop, they are actually seeing an image of their desktop, sent from the host. It looks identical and operates with the same mouse and keyboard commands, but the instructions are being sent back to the host to be executed on their remote server. All of the software programs and data files reside there.
"That's why an older, low-tech computer or thin client' can have all the functionality of a high-power device when using a Virtual Desktop," says Grudi. "Remotely managing your files and data also offers superior security because it is consistently, centrally administered, rather than relying on many different devices, which can be lost or compromised."
Multiple users from an organization can be hosted together, each with a unique desktop, just as would be the case with individual PCs. Each user can have the data files and applications they want or are authorized to access, but they will all be managed as one unit by the hosting company. Resources and files can also be easily shared by some or all users, in any way the administrators wish.
"There is little doubt that cloud-based hosting of virtual desktops and other services will be the future of IT," says Grudi. "The real cost savings, efficiency, security, user experience and effective utilization of IT staff make it all but inevitable."
Read Grudi Associates' article: Virtual Desktops Provide Real Benefits.
Subscribe to Telecom & IT Updates, a monthly bulletin.
About Grudi Associates:
Grudi Associates provides a broad range of telecom and IT services that help businesses and organizations connect and communicate more effectively. Through strategic partnerships with national and regional providers, Grudi Associates delivers innovative and cost-saving wireless, data, Internet, local and long distance, telecom management, hosted and cloud solutions. By providing its customers with a single point of contact for virtually any need, Grudi Associates delivers innovative solutions and simplified telecom and IT.