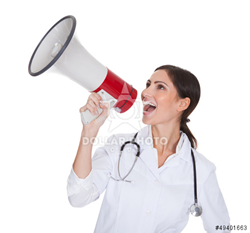 The closer job candidates match the companies' best performers on these assessments, the more likely they'll succeed at the level of these firms' most valuable employees.
Ponte Vedra, Florida (PRWEB) May 01, 2014
MedMasters announced today it's offering an assessment service for companies to compare its top-producing employees with potential job candidates. This complimentary benchmarking service is available to all employers who sign up with a one-year membership.
MedMasters, which was launched in January 2013, is the nation's premier job posting board and social media site created exclusively for health care professionals.
"Let's face it, recruiting and retaining the right talent in today's complex knowledge-based job market has never been more critical to an organization's bottom line — or more difficult to obtain," says Rick Fromme, founder and CEO.
"Currently, many companies evaluate talent strictly based on their resume, the interview process and the soft skills he or she has," Fromme adds. "Those are all very important factors, but hiring managers often fail to measure and identify what behavioural and motivational attributes their top performers possess. Assessing their current top performers through benchmarking and comparing candidates gives them a much better chance of matching the right candidate to the job."
The companies use the results of the assessment to evaluate and compare its top employees with candidates they're currently considering for job openings. "This gives employers a way to evaluate and benchmark its top performers based on their behavioral and motivational skill sets," explains Fromme. "The closer job candidates match the companies' best performers, the more likely they'll succeed at the level of these firms' most valuable employees," he says. The benchmark study includes a summary of what they're looking for based on the behavioural and motivational factors and easy-to-understand graphs to compare potential candidates.
Companies simply choose its top echelon sales performers and have them take the15-minute assessment. This data is combined to produce a one-page summary that tells employers exactly what type of candidate they're looking for based on the results given to them by their best performing sales professionals.
"We also make this assessment available to all of our professional members at no charge and they can choose to post their results on their MedMasters' profile page," adds Fromme. Employers can then cull from MedMasters' membership database, using the results of its top performers as an objective benchmark.
MedMasters assessments and methodologies are based on 40 years of data and research, where employers can proactively optimize their investment in their employees. These human resources solutions are proven, measurable, and provide optimal results.
In addition to providing its new one-year employer members with the benchmarking study, MedMasters will also give them a free copy of Dr. Charles Coker's newest book, "Profit Through Your People: How the Human Factor Can Impact Your Bottom Line." The new book, written by the nationally published, multi-award-winning Coker, is currently available at Amazon.
Dr. Charles "Chuck" Coker, SPHR, PhD serves as MedMasters' Vice President of Human Capital Strategies. He holds professional designations as a Certified Professional Behavioral Analyst, Certified Professional Values Analyst and is Certified in the Myers-Briggs Type Indicator. Harvard University, Florida State University and Westminster Theological Centre (in the UK) have hired Dr. Coker and/or used his methodology for the basis of specific courses and academic studies.
"Not only that," continues Fromme, "having Chuck as part of our executive team assures we're providing cutting-edge and proven tools to help in the areas of talent acquisition and retention. Verizon, Marketing Sherpa, Medco, Harvard Medical School, Mayo Clinic, Sprint and MecLabs are just some of the organizations that have retained him to help guide them in the hiring and retention of high-value employees."
MedMasters continues to incorporate added value for hiring companies who join the site. In addition to the complimentary copy of Dr. Cocker's landmark book, MedMasters will take applications from employer members that want to display their logos on its upcoming rotating banner advertisements located on its Home Page and associated Landing Pages.
For more information and sample assessment reports, visit http://medmasters.com/assessment-center/.
Contact:
Rick Fromme
904/373.0772
MedMasters LLC is the most comprehensive professional networking and career management site in the medical community. By combining the best features of social media and professional networking with that of traditional job boards and lead sourcing, we are the natural evolution of the career management and fulfillment process. MedMasters features an easy-to-use interface and multiple tools to make connecting easy. MedMasters serves a wide range of health care-related personnel such as medical sales representatives, hospital administrators, doctors, nurses, medical providers, clinicians, allied health care professionals, health care IT professionals, medical employers, distributors and recruiters.